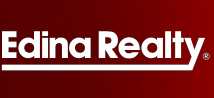 the time is now to go through with the process
Champlin, MN (PRWEB) May 31, 2013
The Minnesota Short Sale Calculator website, created by Edina Realty's #1 short sale agent Kris Lindahl, answers some of the most frequently asked questions like will my bank say yes and who pays the real estate agent. Lindahl is an experienced Champlin real estate agent.
"Giving homeowners a resource like this one puts the power in their hands," Lindahl said, and continued, "In this market homeowners need confidence to succeed." Perhaps, the most impressing feature of the website is the state-of-the-art technology used to give homeowners an estimated value on their property by simply filling out a small form.
Homeowners will then receive a real-time email that includes the estimated value of their home. "What's great is that homeowners can use this website to gain important information without signing a contract or agreeing to a long-term commitment," Lindahl said, and continued, "It makes the homeowner more educated and prepared before they start the process."
"As Edina Realty's #1 short sale agent I'm here to say to homeowners that the time is now to go through with the process," Lindahl said, and continued, "and I'm the best agent for the job." Lindahl's coveted approach to real estate using a combination of technology and market knowledge has made him the most sought out agent in the state.
Call Kris and his team now for more information at (763) 447-3925.