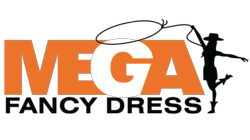 Superheroes are one of our popular costume categories, each year more films are being released and people are finding any excuse to dress up as their favourite hero or villain. We stock the best superhero costumes so everyone can join in the craze.
(PRWEB UK) 31 May 2013
Mega Fancy Dress are hugely anticipating the release for this year's Superman movie 'Man of Steel' due to release on 14th June. The mega-budget superhero movie stars British actor Henry Cavill in the role of the world's most recognizable superhero – Superman a.k.a. Clark Kent, alongside Amy Adams, Russell Crowe and Michael Shannon. In the film, a young man journeys to discover where he came from and what he was sent here to do. But the hero in him must emerge if he is to save the world from annihilation and become the symbol of hope for all mankind.
With a set of spectacular trailers, it's no wonder everybody has high hopes for the Superman movie which has been getting a lot of promotion. Superhero movies are getting more and more popular each year, with last year's Marvel 'The Avengers' becoming the third highest grossing movie of all time, it will be interesting to see if 'Man of Steel' can come close to its success. For the release of what could be the greatest Superman film yet, Mega Fancy Dress are releasing an officially-licensed Man of Steel fancy dress selection, ranging from Zor-El costumes to reversible Superman capes in order to transform you into your favourite character from the 75 year running superhero comic book series.
Mega Fancy Dress faces increased annual demand every year and has a huge range of competitively-priced superhero costumes to accommodate all shapes, sizes and budgets.
Man of Steel is due to release on 14th June in IMAX 3D, Digital 3D and regular theatre and will be distributed worldwide by Warner Bros Pictures; Mega Fancy Dress is thrilled to be in on the excitement and help provide people with fantastic Superman costumes. To keep the buzz going for all things super the company are running costume giveaways on Twitter all the way up to the release of the film!
About Mega Fancy Dress
Mega Fancy Dress is a UK based company that provides Fancy Dress Costumes and accessories to online customers. Since 2006, Mega Fancy Dress has consistently offered the best quality fancy dress costumes at some of the most competitive prices on the market. Mega Fancy Dress is one of the leading and reputable online fancy dress retailers in the UK.