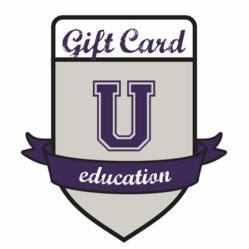 "We're building the ultimate destination for companies that are playing... in the gift card industry, and gift card 101 is an essential first step."- Matt Davies, Gift Card Network Director
Portland, OR (PRWEB) May 30, 2013
In order to address a dire need for education and empowerment within the gift card industry, the Gift Card Network has launched an Industry Education Committee dedicated to the collection and content creation of gift card industry best practices.
Experienced industry players Travel Tags Inc. and Powerhouse Brands Consulting LLC are chairing the committee, and are excited to play a role in the ongoing development and support of the gift card industry.
Matt Davies, Gift Card Network Director, stated, "We're building the ultimate destination for companies that are playing or want to play in the gift card industry, and gift card 101 is an essential first step. We are creating a structure that enables the current generation to learn from their predecessors and they become teachers as they gain experience in their roles."
Committee participants will be invited to join ongoing conversations focused on advice and best practices they would give to new participants in the space. The committee's goals are to identify the biggest issues facing new members of the industry, collect feedback and advice, and create a curriculum that will be updated ongoing. The committee will ultimately deliver a strategy and support mechanism to support in-person, webinar-based, and on-demand video versions of the information.
The gift card industry is relatively young, with less than twenty years in the retail arena. There are many new entrants introducing card programs or new employees taking over existing programs, so basic gift card education is in high demand. The Gift Card Network is asking its members to help create the best advice to generate the most beneficial content to help the industry move forward.
Gift Card Network Members can sign up for this committee on the following survey link: https://www.surveymonkey.com/s/P9JNSVJ
Connect. Collaborate. Contribute
http://www.thegiftcardnetwork.com
About Gift Card Network:
The Gift Card Network is a community of gift card industry members that connect, collaborate and contribute through a highly specialized online platform, events, and group discussions. Members identify and create media and information around education, challenges, and potential solutions to help the industry move forward. Find out more at http://www.thegiftcardnetwork.com
About Travel Tags:
Travel Tags is a world leader in developing and delivering unique and innovative solutions in the card manufacturing, fulfillment and secure packaging space with a laser focus on quality, service and on-time delivery. For more information on Travel Tags, visit http://www.traveltags.com
About Powerhouse Brands Consulting LLC:
Powerhouse Brands Consulting is a gift card focused consulting firm, specializing in helping companies within the gift card industry identify their best opportunities and execute them. With experienced consultants from a variety of industries, Powerhouse Brands can educate, plan, and run any aspect of merchant gift card programs including business and strategic development for in-store, online, B2B, and third party channels, and can bring valuable insight and opportunities to other companies that work with these merchants.
Find out more at http://www.powerhousebrands.com