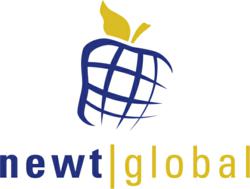 Irving, TX (PRWEB) May 30, 2013
Newt Global, a leading IT services, consulting and business solutions organization, has recently participated in ACCESS 2013 EXPO organized by the Dallas/Fort Worth Minority Supplier Development Council. ACCESS 2013 is an opportunity to network and promote minority businesses primarily within the Dallas/Fort Worth metroplex; over one hundred businesses from a broad range of areas participate at the event. Newt Global made its first entry to ACCESS EXPO in year 2012, since then it has begun the large-scale, active participation in the local minority business sector.
"Newt Global is a company that greatly believes in the power of local business," Neeta Goel, President of Newt Global said. "We are thrilled to be part of ACCESS 2013/Dallas MSDC and what it is doing for minority businesses."
Newt Global is very enthusiastic about being a part of Dallas's diverse minority business association and plethora of businesses and sponsors. As a member, Newt regularly participates and contributes at Dallas/Fort Worth Minority Supplier Development Council's events, and is committed to making this an active part of the 2013 business agenda. As an established and experienced minority supplier, Newt Global is actively looking to capitalize on these capabilities in order to provide first-class services to Fortune 500 companies and state and federal departments.
IT has become a business enabler and IT companies can help businesses of any size use technology to cut costs and grow. Newt Global endeavors to educate companies about the value and importance of IT in realizing a company's growth potential. At ACCESS 2013, conversation regarding IT as a strategy was the highlight of the event for majority of the participating enterprises.
The ACCESS 2013 event had a great turnout, and Newt Global was pleased to meet with and work with all the companies that participated at the event. The expo highlights many minority businesses, and is an initiative to encourage growth and business among the local chapter, as well as fostering connections and relationships between corporate America and minority businesses as a whole.
About Newt Global Consulting, LLC
Newt Global Consulting is a MBE/WBE/HUB Certified Global IT services company headquartered in Irving, Texas and is a Tier-1 vendor to multiple Fortune-500 clients. They specialize in a range of IT services that include any-shore consulting on a broad range of technologies, mobile development, QA and program management. Newt Global leadership is committed to staying at the forefront of technology and has invested in building a mobile development / testing framework and has recurring training programs on both iOS and Android. Learn more at http://www.newtglobal.com