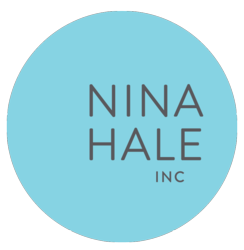 Minneapolis, MN (PRWEB) May 30, 2013
The Minnesota Business Magazine and Minneapolis St. Paul Business Journal have given Nina Hale, Inc. a "Best Places to Work" rating for two consecutive years. Nina Hale, Inc. has retained this esteemed recognition through providing an exceptional work environment and employee recognition. Nina Hale, Inc. is proud to announce the promotions of four employees for their outstanding work and significant contributions to company culture.
Katie Pennell was promoted from Communications Media Specialist to Senior Content Marketing Specialist. Katie's work includes website reviews, link building, keyword research, page optimization, and press release writing. Neil Olinger was promoted to Associate Media Director. Neil has been involved with digital marketing for over six years. As a Senior Search Manager, Neil focused on applying his paid search expertise to a variety of clients' paid placement programs and improving search marketing driven ROI. Allison McMenimen was promoted to Senior Account Manager. As a self-proclaimed athlete of the internet, Allison specializes in integrated search strategy and account planning. Allison's dedication to her clients and teams is unparalleled. Jamie Murnane was promoted to Associate Director of Social Media. Jamie skillfully provides clients with social media strategy, SEO, and paid search. Her strengths lie in creating multi-channel strategies, integrating multiple channels to provide the largest impact for client's business, and her flawless strategic social planning.
Nina Hale, Inc. is a search engine optimization/search engine marketing and social media agency with an analytical, measured process for growing brand awareness and revenue through online channels. We create digital marketing strategies with execution of SEO, pay-per-click, social media, and content marketing. Nina Hale, Inc. was established in 2005 and is a nationally certified woman-owned business (WBE).