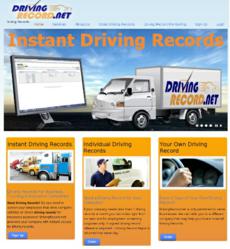 "The rules on driving records and background checks vary greatly from state to state and seem to change on a regular basis. There is no easier way to stay informed than by liking our Facebook page.."
(PRWEB) May 31, 2013
In an effort to stay on the right side of the ever changing rules and regulations on background checks and driving records, DrivingRecord.net announces Facebook updates. While it sounds almost trivial, the updates can be a vital tool for employers, office managers, fleet managers and HR managers.
When a rule or reporting guideline changes an alert is issued along with a link that will tell the employer/manager exactly what they need to do for full compliance. While DrivingRecord.net is primarily committed to their clients, anyone can take advantage of these updates by simply going to the http://DrivingRecord.net Facebook page and pressing the "Like Button."
It is a given that all businesses need complete and concise information when it comes to background information on their employees. However, if an employer utilizes a screening service that is not compliant of updated rules and regulations - and a consumer's rights are violated - then that employer can be subject to legal consequences, including civil law suits, large fines and criminal charges.
About
Since 1994, TR Information Services has been offering full service pre-employment screening including, but not limited to, Criminal Records, SSN Verifications, Employment/Education Verification Credit Reports and Driving Records. TR Information Services is also a proud member of the The National Association of Professional Background Screeners (NAPBS).