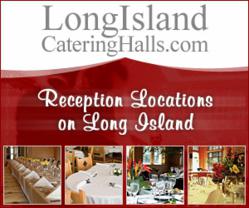 With locals across Long Island caught up in the Gatsby fever that has been sweeping the nation, LongIsland.com and LongIslandCateringHalls.com have published articles and updated resources to help locals plan the perfect Gatsby parties and affairs.
Kings Park, NY (PRWEB) May 31, 2013
Earlier this month, the latest incarnation of The Great Gatsby was released in theaters across the country, sparking what many are calling Gatsby Fever – a fascination with the luxe lifestyle lived by Long Islanders on the Gold Coast during the roaring 20s. In response to the growing infatuation with life on the Gold Coast, LongIsland.com and LongIslandCateringHalls.com have teamed up to create a series of articles and resources that give locals a sneak peek into the grand lifestyle of soirees and mansions, as well on tips on how to throw the ultimate Gatsby-inspired affair.
Local interest has been piqued by The Great Gatsby not only because of its local locale, but because of the lavish lifestyle portrayed throughout the film. An interest in orchestrating Gatsby-esque parties has become prevalent on forums and social media pages across the web, sparking LongIsland.com to create its Gatsby Wedding Guide, and LongIslandCateringHalls.com to update its Gold Coast Weddings and Long Island Mansions resources. Brides to be are flocking to venues such as Westbury Manor and NYIT de Serversky Mansion as they try to recreate the gorgeous backdrops from the film, and have their own Gold Coast gala.
Although the gilded portrayal of Long Island in the Great Gatsby is reminiscent of bygone era, that has not discouraged Long Islanders from indulging in the fantasy by way of fashion and lifestyle, with more parties being stylized to mimic the look and feel of the Roaring Twenties. LongIslandCateringHalls.com has extensive guides to help locals plan the perfect wedding, including extravagant, decadent affairs such as those portrayed in the Gatsby movie. From organizing the perfect Sweet 16 Celebration, to planning the Wedding of the Season, Long Island Catering Halls has the info on all the best local venues and services, to help locals plan their posh Gatsby-inspired affair, or other grand occasion.
By working together to create these resources, LongIsland.com and LongIslandCateringHalls.com have provided locals with just what they're looking for – a window into the world of the Great Gatsby, and the scoop on how they can get a taste of that lifestyle.