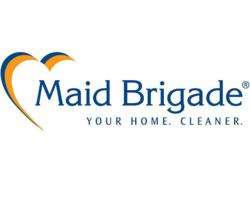 We're looking forward to offering this tool to each of our location owners so they can feel confident knowing each new hire will embrace and uphold the values of Maid Brigade. -- Howard Purdy, Vice President of Operations
Chicago, Ill (PRWEB) May 31, 2013
Maid Brigade, an eco-friendly home cleaning franchise, has announced a system-wide launch of Hireology's Selection Manager™. This announcement comes following the completion of a test period of the talent management software at three Maid Brigade office locations. With plans to launch Hireology by mid-June, Maid Brigade franchisees are eagerly awaiting the hiring support this implementation will bring.
In an effort to alleviate the demands of hiring, Maid Brigade franchisors will encourage each location to utilize the hiring tools offered within the platform such as resume storage, interview guides and interview scorecards. By helping location owners to screen each candidate's qualifications more efficiently, the time saved can be dedicated to interviewing the most qualified applicants and ensuring their values align with those of Made Brigade.
"After testing out Hireology at three of our locations, I approached [Maid Brigade's] advisory board about launching the platform system-wide," said Howard Purdy, Vice President of Operations, Maid Brigade. "We're looking forward to offering this tool to each of our location owners so they can feel confident knowing each new hire will embrace and uphold the values of Maid Brigade."
With over 400 franchise locations, Maid Brigade is the first national home cleaning service to develop its own green cleaning system. As a Green Clean Certified system, Maid Brigade is committed to improving the quality of life and well-being of their customers by providing reliable, affordable and toxin-free cleaning services.
About Hireology
Hireology's award-winning Selection Management System helps companies organize their hiring process and leverage data to make better hiring decisions. Franchise systems, banks and financial institutions, healthcare systems, dealer networks, and other multi-site operators use Hireology's web-based Selection Manager™ to deliver consistent and repeatable hiring decisions in the field - leading to better hiring decisions, lower turnover, and increased profitability per location. For more information, please visit http://www.Hireology.com.
About Maid Brigade
Maid Brigade is the first national house cleaning service to develop its own green cleaning system, patterned on Green Seal's standard for the commercial cleaning industry wherever applicable. In addition to protecting the health of our customers and employees through green cleaning, Maid Brigade provides educational content regarding the health risks associated with chemicals in traditional cleaning products so that consumers can make more informed decisions for their families. For more information, please visit http://www.maidbrigade.com.