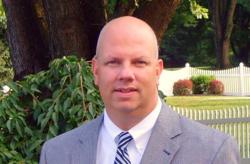 Our goal is to provide participants with the unique skills they need to successfully tell their story, whether on-camera or within their stakeholder network.
Baltimore, Maryland (PRWEB) May 30, 2013
The Fallston Group and SLM Multimedia are pleased to announce the date their 2013 Media Boot Camp for Executives. The inaugural program season (2012), was a tremendous success as the Fallston Group and SLM teamed to execute two sold-out programs for executives in varying industries from different parts of the country.
Participants will receive personalized training on how to effectively tell their story, whether during an on-camera interview or to their key stakeholders. This interactive day of training will improve the preparation, messaging and presentation skills of leaders who must be at the top of their game in the "court of public opinion." The 2013 Media Boot Camp for Executives will be held Thursday, October 3rd. As with all previous "Boot Camps" participants will have a behind-the-scenes tour of the WJZ-TV newsroom (Baltimore's CBS network affiliate), a session on brand-building via the media, on-camera interviews with local media personalities, a media roundtable discussion, and post-interview analysis and critiques. The round-table discussion, media training and a lunch will take place at the Four Seasons – Baltimore Hotel & Resort after the WJZ-TV portion of the day.
"This is an exciting opportunity for executives who want to sharpen their confidence and communication skills," says Rob Weinhold, Principal of the Fallston Group. "We have put together a high-performing training team from all segments of the news media, including local news reporters, producers, videographers, editors, and public affairs experts. Our goal is to provide participants with the unique skills they need to concisely, effectively, and successfully tell their story, whether on-camera or within their stakeholder network."
A portion of the proceeds from each event will benefit the There Goes My Hero Foundation (http://www.theregoesmyhero.org). The Foundation provides hope and nourishment to Leukemia patients and their families.
"There is no better way to learn than from those who will ultimately tell your story," says SLM Multimedia Principal and event partner, Greg Marsh. "The event will give participants a deep understanding of how to speak concisely, manage nervousness, eliminate distractions, and project a sense of poise and belief while educating, informing or persuading."
For more information about this year's Media Boot Camp for Executives visit the Fallston Group's website at http://www.fallstongroup.com and click on the "Media Boot Camp" icon at the bottom of the screen. To register for the event, please contact Paul Bailey at the Fallston Group at 410.420.2001 or via email at info(at)fallstongroup(dot)com.
About
Fallston Group LLC (http://www.fallstongroup.com) is Maryland's most progressive crisis management and communications firm; the Fallston Group works to build and defend reputations. The Group's professionals know how the timely flow of information, coupled with positive, decisive leadership, results in the resiliency of an organization, its people and its stakeholders. The Group's world-class experts work with private and public sector leaders to help them prepare for, navigate through, and recover from issues of adversity and crisis. Many chief executives refer to the Fallston Group as their "Chief Reputation Officer." Core services include:
Crisis & Issue Management
Strategic Communications & Media
Safety & Security
Resiliency Training
SLM Multimedia (http://www.slmmultimedia.com) does anything and everything video, including video for businesses websites, 3D animations, graphics and visuals for legal professionals. SLM Multimedia also assists businesses in producing their own videos by setting-up a video production area at their facility. The SLM team members have won numerous Emmy and Telly Awards during their many years in the news and video production industries. When you need to tell your story using video, you can trust the team at SLM Multimedia!
#####