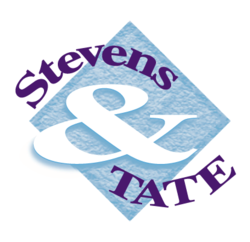 Creating a positive impression on the web is essential to staying ahead in our interactive marketplace.
Lombard, IL (PRWEB) May 31, 2013
Following up a recent speaking engagement for the Life Services Network (LSN) 2013 Annual Meeting & Expo, Nicole Wagner has published a new article series designed to help marketing executives with their online marketing efforts. As Internet Marketing Director at Stevens & Tate Marketing, Wagner is well-versed in all aspects of website development, search engine marketing/SEO and Attraction Marketing. The articles, which are posted on the agency's blog, The Daily Twitch, address four tactics that marketers can explore to help strengthen their website's performance and enhance their success.
Wagner was prompted to write the blog articles in response to the positive feedback she received from her presentation in early May—and her desire to share her extensive Internet Marketing expertise with a wider audience. "How to Create a Positive Impression: 4 Tips for a Stronger Website" provides a solid structure for organizations to evaluate their website for content and effectiveness, and offers proven tips and tricks to help improve results by creating a positive impression.
"Creating a positive impression on the web is essential to staying ahead in our interactive marketplace," Wagner said. "Addressing a few key issues relating to your website and other online marketing efforts can help drive traffic, generate leads and increase revenue," she continued. "The articles focus on showing organizations ways to achieve greater results through manageable changes to their programs."
Among the tactics discussed in the blog articles are: maintaining current and relevant content, allowing social sharing and interaction, and optimizing to be search engine friendly. Wagner also points out that while these guidelines all work together to create positive experiences, they are also interdependent of one another—an organization can recognize significant benefits by considering and implementing only a few. To explore this topic further, and read more about successful Internet marketing techniques, visit the Stevens & Tate Marketing blog.
Stevens & Tate Marketing is a full-service advertising agency offering award-winning, on-strategy creative; integrated message development; comprehensive marketing campaigns; internet and digital advertising; and cost-effective media planning and execution. Stevens & Tate creates focused, targeted solutions for all its clients within business-to-business, food/grocery, retail, travel/tourism, healthcare, senior living, real estate and non-profit industries. Call (630) 627-5200.