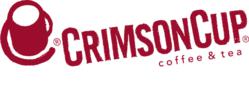 The great news for those who want to open a coffee shop is that, with proper planning, you can significantly increase your odds of success. -- Greg Ubert
Columbus, Ohio (PRWEB) May 31, 2013
In a recent client survey, Crimson Cup Coffee & Tea found that 90 percent of coffee-shop customers completing its Seven Steps to Success training program have been in business for five years or longer. By comparison, federal government statistics show that two of every three new restaurants – including independent coffee shops – close within three years of opening.
"The great news for those who want to open a coffee shop is that, with proper planning, you can significantly increase your odds of success," said Crimson Cup Founder and President Greg Ubert. "And, of course, we're thrilled to know that we're fulfilling our mission of teaching independent coffee house owners how to succeed in specialty coffee." The Columbus, Ohio coffee roaster and coffee shop franchise alternative has helped hundreds of small business owners open independent coffee houses since 1991.
Ubert's book, Seven Steps to Success in the Specialty Coffee Industry, forms the basis of the company's comprehensive training program. "We teach everything you need to know to start a thriving coffee house business," he said. "From writing a business plan and choosing a great location to buying the right equipment and training staff to prepare great-tasting drinks, our clients start from a position of strength, backed by more than 22 years of specialty coffee success."
Crimson Cup's intense focus on quality coffee is another reason its customers are flourishing. "Awesome coffee is the foundation of any coffee shop's success," Ubert said. "From our signature Armando's blend to a growing array of organic, Fair Trade and sustainably sourced micro-lot coffees, Crimson Cup coffees are carefully cupped to select optimum flavor, hand-roasted to ensure consistent quality and shipped quickly to preserve freshness. Many of our clients say it's the best coffee they've ever tasted – and that their customers say the same."
Crimson Cup developed an alternative to coffee shop franchises because Ubert believes independent coffee shops are more profitable and more enjoyable for the owners.
"Opening a coffee shop is often a labor of love for the owners," he said. "They soon discover it's hard work, but that the long hours are worth it because it's their baby. They get to choose the location, operating hours, décor and hundreds of other details that would be dictated by a franchise."
Many business owners choose a franchise because they believe it will increase their odds of success. Yet a study by Dr. Timothy Bates, a professor at Wayne State University in Detroit, found that firms started as franchises have lower survival rates than independent small business startups. He also found that the average capital investment of franchisees was $500,000, compared to $100,000 for independent entrepreneurs.
"With franchises, you get all the financial risks, headaches and stress of business ownership – while the company that has sold you the franchise collects royalties on every nickel you earn," Ubert said. "Instead of being your own boss, you're leasing a trademark. And you have to follow the franchise's rules about everything from your business name and the layout to the uniforms your employees wear, the coffee you serve and how much you can charge for your drinks."
Crimson Cup doesn't charge franchise fees or royalties. "We offer all the benefits of a franchise, including experienced consulting, proven training, tested equipment and award-winning products, but without the fees and restrictions."
To learn more about the 7 Steps program for coffee shop success or to schedule an initial consultation, call 888-800-9224 or visit the Crimson Cup website.
About Crimson Cup Coffee & Tea
Since 1991, Crimson Cup Coffee & Tea has roasted great-tasting specialty coffee in Columbus, Ohio and taught independent business owners how to be successful through its coffee shop franchise alternative program. Hand-roasted in small batches, Crimson Cup coffee is available through a network of more than 350 independent coffee houses, grocers, college and universities, restaurants and food service operations across 28 states, as well as the company's own Crimson Cup Coffee House in the Columbus suburb of Clintonville. For more information, visit http://www.crimsoncup.com.