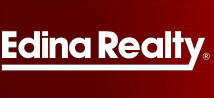 our team consists of the most knowledgeable experts in the industry
Crystal, MN (PRWEB) May 31, 2013
For homeowners living in Crystal, MN, Kris Lindahl Of Edina Realty has released a new resource that will help them navigate the short sale process. Lindahl, an experienced Crystal real estate agent, created the website using his technological expertise and vast market knowledge. "I wanted to give homeowners something they can go to for all of the answers," Lindahl said, and continued, "without having to engage in a contract or long-term commitment."
The website allows homeowners to enter a few pieces of information and receive a real-time email that includes an estimated value on their home. "This gives homeowners the first step in the process—confidence." By knowing the value of their home ahead of time, "homeowners don't have to hesitate to go through with the rest of the process." The website also includes general information on tax consequences, credit implications, and a video series answering the most frequently asked questions.
"For a long time it's been the general consensus that short sale transactions are long and exhausting," Lindahl said, and continued, "but now banks are more willing to accept them, and with an agent like myself the process will always be smooth and shorter than expected." Homeowners can use the website knowing that all of their information will be kept private.
Kris Lindahl leads a team of agents specializing in short sale transactions. "With myself at the helm, our team consists of the most knowledgeable experts in the industry," Lindahl said, and continued, "It's necessary to use a team like mine to find success in this hectic real estate market."
For more information call Kris now at (763) 447-3925.