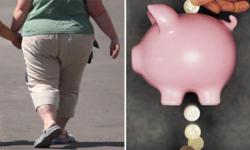 Many dieters fork out £465 for diet programs that see over 68% of participants quit after 6 months
(PRWEB UK) 31 May 2013
An average diet* costs £465: £15 for the actual diet program, £50 for extras such as communities and mentoring, £250 for the food and drink, and £150 for the fitness side of things like a gym membership.
Many dieters fork out £465 for diet programs that see over 68% of participants quit after 6 months.
Why are people prepared to pay so much to lose weight, without seeing thei final body transformation as a result?
Jane Budon, accountant from Bracknell, said:
"I am normally motivated for a week or so. I will buy the diet, the new food and drink, gym membership, but will give up after a short while. I never see the results as promised."
Differ Diets have come up with a solution to this common problem: a tailored weight loss solution that costs just £5. And if you don't lose weight as you wished, you are entitled to your money back.
Mike Parsni, BDM of Differ Diets, said:
"This is a unique guarantee that none of our competitors can offer. We are a small company with unbelievable growth rates. We treat everybody as an individual and ensure that we don't rip them off."
After just 8 weeks on Differ Diets, Jane has lost 2 stone and is still following her tailored weight loss program.
*Based upon the results of a study involving 128 participants from various diet programs.