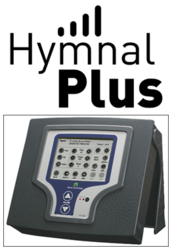 "We frequently receive requests for additional information about our sought-after Hymnal Plus hymn music player," said Alan Kempster, director of Hymn Technology
(PRWEB) May 30, 2013
Hymn Technology, one of the most recognized companies in the hymn music player industry, is making the information packet on their leading hymnal player available for complimentary download. Those interested in hymn music technology can request a comprehensive information pack on the Hymnal Plus hymn music player. The pack includes a color brochure and audio demo CD.
To request a copy of the Hymnal Plus information pack, clients can visit Hymn Technology's website and fill out a request form. The information can be delivered via mail or downloaded immediately from the company's website. Those looking to learn more about the capabilities and benefits of this leading hymn music player will appreciate the comprehensive information provided in this packet.
"We frequently receive requests for additional information about our sought-after Hymnal Plus hymn music player," said Alan Kempster, director of Hymn Technology. "By making the complete information pack with exhaustive information of the hymnal player more easily available we aim to address our clients' needs and provide them with the resources they need to make an educated decision about buying a hymn music player."
From the Hymnal Plus information pack, those interested in purchasing a hymnal music player will learn the benefits of Hymn Technology's industry-leading equipment. The sound produced by the Hymnal Plus is far more complex than other hymn music players. Worshipers can enjoy hymn music from professional musicians crafted into 244 preset musical styles including pipe organs, gospel organs, piano, orchestra, brass and woodwind quartets, worship bands and more. Clients also have an option to add a psalm player feature to their hymn music player from Hymn Technology.
To request a complimentary Hymnal Plus information pack, visit http://www.hymnalplus.com/.
About Hymn Technology:
Hymn Technology Ltd, established in 1995 to distribute imported products into the UK worship music market, began to develop the Hymnal Plus when it saw the opportunity for a device that could provide churches with a large repertoire, great functionality and sound quality, which was completely upgradeable, portable and easy to use. Directors Martin Phelps and Alan Kempster, who between them had amassed over 50 years experience in the organ industry, saw the huge potential for a unit that could accompany congregational singing in the absence of either musicians or instruments.