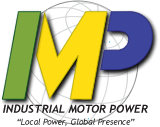 Burbank, CA (PRWEB) May 31, 2013
The Chinese government's recently released plan to develop 5 GW of cogeneration energy highlights IMP's value as a global supplier, able to both source and supply equipment globally from multiple fuel sources, of power generation equipment. IMP's global presence as an after-market supplier, of power generation equipment positions it well to supply China's present and future power needs.
China's proposal entitled "Guiding Options of the Deployment of Gas-Fired Distributed Energy", maps China's future energy plans to develop a cogeneration natural gas/coal power plant infrastructure within its existing coal based system. Traditional IMP equipment providers, including Alstom, Caterpillar owned MWM, GE, Jenbacher, Mitsubishi, and Wartsilla are already engaged in projects specific to the plan.
IMP is a global provider of wholesale power generation equipment to both the retail and reseller markets. Possessing more than 35 years of industry experience, the company possesses both owned inventory as well as a network of suppliers that enables it to service the dynamic power generation needs of multiple industries, government agencies and individual companies around the world.
Please visit http://www.impcorporation.com/company/news for more information, news and related data about IMP. If you have further questions, please direct inquiries via email to the public relations department directly at marketing(at)impcorporation(dot)com or contact us directly by telephone at (323) 268-3380.