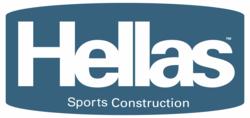 LOS ANGELES, CA (PRWEB) May 30, 2013
WHAT: The Department of Recreation and Parks along with Congressman Xavier Becerra, 34th District, Heart of Los Angeles, and the LA84 Foundation will be re-opening the newly refurbished synthetic soccer field at Lafayette Park. The refurbishments were made possible by a generous donation from the LA84 Foundation. This field is heavily used and the re-opening will be a great benefit to the community.
WHERE: Lafayette Community Center
625 South Lafayette Park Place
Los Angeles, CA 90057
WHEN: 4:30 p.m. Thursday, May 30, 2013
WHO: Barry A. Sanders, Commission President, Recreation and Parks
Congressman Xavier Becerra, 34th District
Tony Brown, Executive Director, HOLA
Patrick Escobar, Vice Presidents of Grants and Programs, LA84 Foundation
VISUALS: Ribbon cutting with dignitaries and children enjoying the new field.
About Hellas Sports Construction
Hellas Sports Construction is a nationwide contractor with a strong reputation for delivering premium-quality sports construction projects across the United States. In addition, Hellas has the ability to custom-manufacture and install proprietary brands of synthetic surfaces for field sports, running tracks, and tennis courts, by controlling all related operations. Headquartered in Austin, Texas, Hellas operates several US-based offices nationwide. Clients include the NFL Experience, Cowboys Stadium, Baylor University, Idaho State University, the Alamodome, Northern Arizona University, University of North Carolina at Charlotte, University of San Diego, University of Georgia and various other prominent high schools, collegiate institutions and stadiums. For more information, visit hellasconstruction.com, matrix-turf.com and epiq-tracks.com.
Hellas Media Inquiries
Nicole Hisle, 512.250.2910
nhisle(at)hellasconstruction(dot)com
Department of Recreation & Parks Media Contact
Andrea Epstein, 213.202.2690
andrea.epstein(at)lacity(dot)org