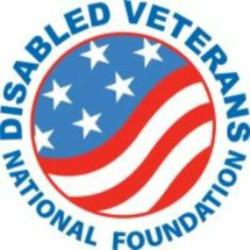 Washington, DC (PRWEB) May 30, 2013
The Disabled Veterans National Foundation, a non-profit veterans service organization that focuses on helping men and women who serve and return home wounded or sick after defending our safety and our freedom, recently visited a VA medical center in Richmond, Virginia, bringing several comfort items to veterans in the polytrauma ward.
DVNF program staff took the trip to Richmond on May 29th as a way to perform some local outreach to veterans. The staff presented the 15 veterans in the polytrauma unit with laundry bags containing many basic items such as socks, toothpaste, toothbrushes and deodorant.
The polytrauma unit at the Hunter Holmes Mcguire VA Medical Center usually consists of veterans who recently suffered severe injuries in combat. In addition, they are often suffering from brain injuries as well, further adding to their difficult recovery. The DVNF visit was a way for the organization to let these veterans know how much their sacrifices are appreciated, and to make their recovery process a bit more comfortable.
"Despite the difficulty of their situation, the veterans in the hospital were all very friendly," said a member of DVNF's program staff. "They were very grateful for our visit and the items we brought them, and we were very pleased to be able to help them however we could."
Other DVNF staff noted that the visit was a very humbling experience.
"Our visit came right after Memorial Day. With so many lives lost in defense of our country still in mind, we made sure that these brave, combat-wounded service members were properly thanked for their sacrifices," said DVNF Program Director, Delese Harvey. "The reality is that we simply cannot thank them enough."