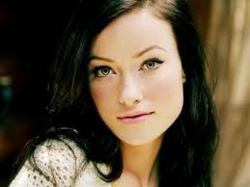 Olivia Wilde - One Of The Most Beautiful Women In The World
Hollywood, CA (PRWEB) May 30, 2013
Olivia Wilde, who was born on March 10, 1984 is widely considered to be one of the most sought after women in the world. Although she is known to some as a fashion model, her main claim to fame is that of an actress.
One of her first roles was that on the movie "The Girl Next Door" where she played the character Kellie. Although she was not the star, this helped her get attention and set her up for a super successful acting career.
Future movies she played in included popular movies such as "Tron: Legacy", "Cowboys & Aliens", "The Change-Up", "On The Inside", "In Time", and "Deadfall" among many others. She is also currently involved with three movies that are either in post-production or filming stage, including "Rush", "Her" and "The Third Person".
Olivia has one of the most dedicated fan bases around the world - and it can be argued as to whether this comes from her acting skills or her pure beauty; many men would argue for the second of the two.
OliviaWilde.org has recently launched to celebrate and document the career of Ms Olivia Wilde (currently engaged). The first post is titled "The Olivia Wilde Blog" and can be found here: http://www.oliviawilde.org/the-olivia-wilde-blog/
You can expect to see picture galleries, movie clips, interviews, and ongoing documentation of her career and life in the months and years to come.
There is also a hint that some humor will be involved with the site, as at the end of the current homepage the author Mike Long states,
"By the way, us putting up this site has absolutely nothing to do with the rumors that Olivia Wilde has been considering hanging up her burgeoning film and modeling career to stalk me full time! Of course there's no word of what her fiance Jason Sudeikis thinks on this. At OliviaWilde.org we await comment."
In your dreams, Mike. Look for updates coming to OliviaWilde.org soon.