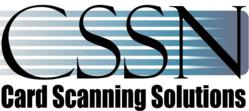 Los Angeles, CA (PRWEB) May 30, 2013
As a leading developer of image processing solutions and Optical Character Recognition (OCR) technology, Card Scanning Solutions, CSSN Inc. will be exhibiting a range of their cutting-edge solutions at the HITEC 2013 Annual Conference from the 24th to 27th of June, 2013. The HITEC Conference is the world's largest hospitality technology show and it will be held this year in Minneapolis, MN at the Minneapolis Convention Center. Exhibiting at booth 1032, CSSN will demonstrate their IdScan® OCR software system as well as the advanced features of their range of SnapShell® and ScanShell® scanners.
HITEC is a service of the Hospitality Financial and Technology Professionals (HFTP) and it serves as a platform for the most comprehensive showcase of hospitality technology in the world. Attendees are given the opportunity to experience the latest available technology which contributes extensively to the efficient management and operations in the hospitality industry such as in hotels, resorts, motels, casinos, bars, nightclubs, health clubs, gyms and more. CSSN understands that guest information and verification are essential to hospitality institutions. Being able to extract vital information from a guest's ID card or passport during check-in without the need to manually type the data, enables staff to focus on customer needs and service levels.
With the IdScan® OCR ID software from CSSN, TWAIN complaint scanners can be converted into an ID scanning powerhouse. This ID OCR software recognizes, reads and extracts data from driver licenses from all 50 states as well as a wide variety of international ID cards. Other personal cards can also be easily scanned including passports and business cards. The IdScan® OCR software is able to extract both the data and the images of a card including the full image of the card, or the face and signature images. This leading software is also capable of duplex scanning when used with a duplex scanner which means that a card's printed information can be read from both sides of the card simultaneously. IdScan® OCR software is also capable of reading the barcodes and magnetic strips of cards. With this ability, vital information of guests is automatically registered including their picture and any guests that are checking-in or embarking on a journey, can be identified within seconds.
ID document information can be scanned and processed with the touch of a button with the IdScan® OCR software from CSSN. This software auto detects card and photo insertion and instantly scans the ID card and processes all the information. Using three technologies for verification, IdScan® is able to check the authenticity of any ID card. The extracted data is then automatically imported into 3rd party applications.
IdScan® OCR software can be implemented as standalone or with CSSN's comprehensive OCR SDK (Software Developer Kit), users are able to easily incorporate this reading technology directly into their existing software application.
The IdScan® OCR software is available with a wide range of compatible CSSN Snapshell® and Scanshell® scanners, and customers have the option of selecting a scanner based on their specific requirements. The ScanShell® and SnapShell® hardware series serves as a multipurpose card scanning system for a wide range of cards including, business cards, checks, medical cards, ID cards, driver licenses and passports. These devices are also available in simplex or duplex capabilities, A4 or A6 sizes, and they are equipped with high speed USB 2.0 standard interface and therefore require no external power supply. With zero warm-up and wait time, the ScanShell® and SnapShell® scanners automatic card-feed detection mechanism will trigger a scan automatically and a card can be scanned in a matter of seconds. The IdScan® OCR then instantaneously takes over the process and exports and stores the data and the images into the relevant application.
Having accurate information about a guest enables staff to manage their needs efficiently and effectively. With CSSN's hospitality solutions, time and costs are saved and the customer experience is improved. Reception staff is able to quickly and accurately extract data from a guest's passport or ID card thereby eliminating human error. CSSN's software and hardware solutions address the challenges and developments within the hospitality industry today. Using CSSN's SDK and high level support, it is simple to integrate this technology directly into one's existing software applications. Delivering the best service is possible with CSSN.
Step into booth 1032 at HITEC 2013 and experience how CSSN's solutions and capabilities drive a competitive advantage in the hospitality industry.
About HITEC
The Hospitality Industry Technology Exposition and Conference (HITEC) is a service of Hospitality Financial and Technology Professionals (HFTP). It is the world's largest hospitality technology exposition and conference and it offers attendees essential education, access to experts and hospitality technology vendors. HITEC also provides a platform to network with top leaders in the industry as well as the resources to find cost-effective ways to improve company bottom lines.
About CSSN Inc.
CSSN Inc. dba Card Scanning Solutions has been a developer of image processing and OCR technologies since 1999. Their innovative solutions process data from driver licenses, ID's, business cards, passports, checks, and medical cards. Using a cutting- edge Optical Character Recognition (OCR) engine, the software reads actual text. CSSN Inc. offers valuable solutions that significantly increase productivity, save time and money and result in greater efficiency in a wide variety of industries including Medical, Financial, Hospitality, Security and more.
For more information please contact:
Celeste Monzon, Marketing Manager
213/867- 2625