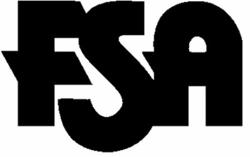 "Congressman Harris's position on President Obama's Healthcare overhaul is of particular interest to our organization and given his background as an anesthesiologist, he brings a unique perspective to the discussion."
Palm Beach, FL (PRWEB) May 31, 2013
United States Congressman Andy Harris, M.D., R-MD., will join the annual conference of the Florida Society of Anesthesiologists (FSA) to speak about the impact of The Patient Protection and Affordable Care Act on health care economics and the federal deficit.
Congressman Harris maintains the position that the new health care law will drive up the cost of insurance, reduce access to quality care and make it harder for small businesses to hire. Dr. Harris has advocated for the preservation of the doctor-patient relationship arguing that physicians, not government bureaucrats, should provide guidance on medical decisions that affect patients.
"Congressman Harris's position on President Obama's Healthcare overhaul is of particular interest to our organization and given his background as an anesthesiologist, he brings a unique perspective to the discussion," said Dr. Jay Epstein, FSA President-Elect.
Dr. Harris's lecture, to take place on Friday, June 7th at 3:20 p.m., will help to frame the FSA's legislative priorities for the coming year, specifically the organization's efforts to raise awareness that physician-led anesthesia provides patients with optimal care and that doctor supervision of anesthesia is critical to maintaining the highest standards for Floridians.
Other conference topics include "Responsible Prescribing in a Prescription Drug Epidemic," "The Impact of Pediatric Obesity in the Ambulatory Setting" and "Quality and Safety in the ICU."
FSA's annual meeting will take place June 7-9 at the Breakers in Palm Beach, Florida. For more information, visit ww.fsahq.org.
***
About Congressman Andy Harris, M.D.
Congressman Andy Harris, M.D.,(MD-01) is the first and only anesthesiologist ever elected to serve in the United States House of Representatives. Dr. Harris is the only physician on the House Appropriations Committee and serves on the health subcommittee that oversees the entire budget for the Department of Health and Human Services. Before being elected to Congress, Dr. Harris worked for almost thirty years at the Johns Hopkins Hospital where he held the position of associate professor of anesthesiology and critical care medicine and chaired the department of obstetric anesthesia. He also served twelve years in the Maryland State Senate. For more information, please visit http://www.harris.house.gov.
About the Florida Society of Anesthesiologists
The Florida Society of Anesthesiologists upholds the highest standards of anesthesia care and patient advocacy by promoting research, education, and innovation. FSA's principals are rooted in the preservation of patient safety for all Floridians undergoing surgical, obstetric, or invasive procedures. For more information about the society, please visit http://www.fsahq.org.