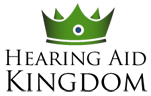 Our ultimate goal is that when people are looking for anything having to do with purchasing hearing aids, ours is the site they visit
Rochester, NY (PRWEB) May 31, 2013
Anyone with some experience in the hearing aid industry knows that it's a very difficult industry to navigate and is anything but transparent. Most companies don't even post prices because of how confusing the pricing structure actually is, with additional fees, added functionality, and customization.
In an attempt to give consumers a much more comprehensive look, Hearing Aid Kingdom is launching a new website designed to collect reviews, user data, and a catalog of information necessary to individuals purchasing hearing aids. This seems like a rather simple idea, but according to Nelson Hamwey, Manager of Hearing Aid Kingdom, he said it has been all but simple.
"While the idea of an information gathering (review-style) site is a very simple one, you have to understand that there are dozens of hearing aid brands out there…each with multiple product lines and dozens of products," explains Hamwey. "So the more we do the more we understand why there really isn't a comparable option out there to what we are doing."
Hamwey went on to explain that the company expects the site to act as the dominant source of information on all things hearing aids by the end of 2013. The site will look to work with hearing aid companies as well as audiologists and consumers to create a highly efficient information stream that will help the purchase and sale of hearing aids.
"Our ultimate goal is that when people are looking for anything having to do with purchasing hearing aids, ours is the site they visit," continued Hamwey, when discussing the company's goals for the site.
Due to the scattered, segmented market in the hearing aid industry, very few large companies provide a lot of knowledge on the subject of the actual purchase of hearing aids. Manufacturers provide information on the products, but the actual fitting and selection information is sparse at best.
The site launched this past March and seems to already have been well received accordingly to the company and will see some major changes and improvements over the course of the next 4-6 months.
The ultimate success, however, will be in the hands of consumers.
"We need consumers help to make this great. The more reviews, experiences, and information provided by our users, the better the resource we'll be able to provide," finished Hamwey.