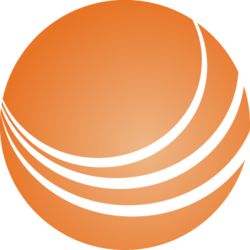 (PRWEB) May 31, 2013
Broad-Connect Telecom, Inc. a leading provider of hosted Voice, Video, Data and IT Security solutions in Canada and the USA today announced that its portfolio of Session Initiated Protocol (SIP) Trunking solutions and infrastructure will be the basis for a Microsoft Lync™ network environment that allows hosted voice providers to offer Unified Communications (UC) applications to their customers.
After rigourous testing Broad-Connect's SIP trunking services recently qualified for Lync Server 2013 as meeting Microsoft Unified Communications Open Interoperability Program (UCOIP) for enterprise telephony, one of only 14 companies worldwide so qualified at present. "This qualification is a major achievement for our organization" said Ravi Prasher, Vice President, Sales for Broad-Connect, "and we intend to leverage Broad-Connect's highly flexible and scalable network and experience with unified communications, particularly with Lync, to grow our end-user business. We want to simplify the process for our customers to provide a streamlined unified communications experience to their customer base, and our expertise will help them implement Lync projects on time and within budget."
SIP trunking is a more flexible, cost-effective, alternative to traditional public switched telephone network (PSTN) services. Microsoft Lync 2013 allows businesses to access these services along with on-net calling and improved conferencing services through core features available in Lync.
Broad-Connect Telecom helps businesses optimize Microsoft Lync voice deployments by securing SIP trunking services at the network border and providing a seamless flow of SIP-based media for UC deployments. Access to UC applications such as instant messaging (IM), collaboration, conferencing and voice empowers enterprises to communicate with speed and simplicity.
The Broad-Connect Voice, Video, Data and IT Security solutions service portfolio offers interconnection and termination options delivered over Broad-Connect's extensive and reliable voice network. With one of Canada's largest next-generation networks, Broad-Connect has the operational control to ensure end-to-end quality management of voice traffic across the country.
About BroadConnect Telecom
Broad-Connect Telecom is a telecommunications company specializing in Unified Communications and voice delivered over IP networks focused on serving business customers of all sizes. Broad-Connect Telecom is a certified SIP partner of many of the leading voice applications and products including Microsoft Lync. These certifications provide customers with the assurance and security that they are supported by a qualified engineering team when deploying voice changes in their network. Please visit http://www.broadconnect.ca/ and http://www.broadconnectusa.com/ for more information.