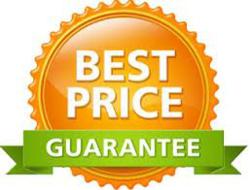 Price should not be something our students focus on when choosing a training center.
Atlanta, GA (PRWEB) May 31, 2013
CED Solutions, a leader in technical computer training and certifications, announces a new best price policy. By offering a Best Price Guarantee, CED Solutions stands behind its quality and now, price. This new policy guarantees they will match a competitor's price for the same class as long as the technical course is identical to that of which they offer.
"Price should not be a factor our students focus on when choosing a training center for technical training and certification," said Richard Rodgers, Owner and President. "What the students should be researching is the quality of the instruction and experiences of past students."
CED Solutions continues to be the #1 location for Microsoft Certifications in North America, offering IT Technical Training on over 100 technical computer programs including Cisco, Novell, Oracle, CompTIA, .NET, Microsoft Office Suite, Adobe, Linux, Cyber-Security and many more. CED Solutions is one of only 26 Microsoft Gold Learning Partners in the United States.
For more information about the CED Solutions, contact Amanda Augustine at 800-611-1840 or visit http://www.cedsolutions.com.