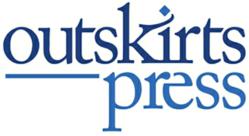 Outskirts Press Reveals Top 10 Best Selling Books in Self-Publishing for April 2013
Denver, CO (PRWEB) May 30, 2013
Alphabetically, its ten best performing self-published books for April were:

Caroline's No Nightshade Kitchen: Arthritis Diet by Caroline Thompson
The Danubia Files by Louise Barrington Napolao Casado Filho, Claudio Finkelstein
Discipled by Jesus by Hal and Debbi Perkins
Encounters with Heaven by Karin J. Gunderson
Going Green Using Diatomaceous Earth How-To Tips by Tui Rose RN
The Land of My Father's Birth by Nvasekie N. Konneh
Las Parabolas De Jesus En San Marcos by Rev. D. Min. Jose Jesus Arriaga Martinez
Mystical Speed by Hubert Guscott
Outlaw by Troy Mason
Sunday Morning Stickup by Author David Lee
All these books, and other Outskirts Press titles, are available from all major online retailers like Amazon, Barnes & Noble, Powells, Books A Million, and others, plus conveniently from the Outskirts Press Direct bookstore at http://outskirtspress.com/bookstore for discounts ranging from 10%-55%.
About Outskirts Press, Inc.
Outskirts Press offers high-quality, full-service self-publishing and book marketing services for writers and professionals who are seeking a cost-effective, fast, and flexible way to publish and distribute their books worldwide while retaining 100% of their rights, 100% of their profits, and 100% of the creative control. http://www.outskirtspress.com.