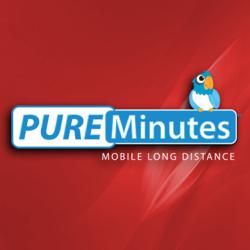 Fred brings over 5 years of experience in the Telecom industry with him to Pure Minutes...
New York, NY (PRWEB) May 31, 2013
Pure Minutes (link), one of America's fastest growing prepaid international long-distance calling solutions, has named Fred Leon its newest Senior Account Executive. Fred brings over 5 years of experience in the Telecom industry with him to Pure Minutes, most recently acting as the East Coast Sales Account Manager at Vivaro Corp with the STI Prepaid brand.
Fred will be concentrating on developing business relations for Pure Minutes and expanding our already impressive portfolio of regional and national accounts. The acquisition will help continue the company's recent string of success stories by providing top class business support to distributors with his deep understanding of the pinless market. Eric Ramos, President of Pure Minutes said "Fred's wealth of experience and industry knowledge has made him a pivotal addition to the Pure Minutes family. His addition shows our commitment to our customers to being a leading company in the telecom industry."
Prior to joining Pure Minutes Fred managed prepaid phone card distributer accounts along the East Coast for Vivaro Corp handling sales of over 24 million dollars annually. He led efforts which tailored distributors' product lines uniquely for their businesses and headed the sales efforts for the 800-National product launches. Fred also spent time at Elsevier Inc. in their Scientific Journals Division, Madison Capital in their Marketing dept., and Young & Rubicam on their AT&T account (Accounts Division).
Pure Minutes provides a low-cost international calling solution that works with any phone number, regardless of the current provider. This means that a user can enjoy the benefits of low international rates without needing to change their current landline or mobile cell phone service provider. Subscribed callers simply dial a local access number and through modern "Automatic Caller Identification" software we can recognize a subscribed caller making the need for complicated PIN codes a thing of the past.
Born and raised in New York City, Fred earned his Bachelor's of Administration in Marketing at Bernard M. Baruch College's prestigious Zicklin School of Business located in Lower Manhattan. In his spare time Fred is pursuing his boxing certification from the world famous Gleason's Gym in Brooklyn, NY.
About Pure Minutes
PURE Minutes is a leading provider of prepaid international long-distance calling solutions. We provide an affordable communication solution that offers flexibility, portability and ease-of-use for both landline and mobile users. PURE Minutes offers competitive international calling worldwide with no hidden fees, no maintenance fees, no contract required, and minutes that never expire. PURE Minutes service is sold on the web and through regional and national retailers including MoneyGram, La Nacional and payXchange and is available to customers worldwide in English (pureminutes.com) and in Spanish (pureminutes.com/index.aspx?LanG=SPA) and accepts payments through all major credit cards and Paypal.
Follow us on Twitter (@PUREMinutes), Facebook (facebook.com/PUREMinutes), and LinkedIn (PUREMinutes, LLC) for up to the minute updates.
###