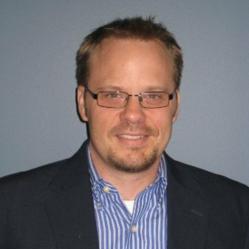 "It's an exciting time to join FPX," said Mr. Galyon. "We're a company celebrating 30 years of providing CPQ and sales enablement solutions with a strategic plan to parlay this expertise into revenue growth that surpasses others competing in this market."
Dallas, TX (PRWEB) May 30, 2013
FPX (fpx.com), the pioneering innovator of Configure-Price-Quote® (CPQ) applications, announced today that Heath Galyon has joined its executive team as Vice President of Solution Delivery & Services. Mr. Galyon brings over 15 years of experience as a professional services executive with companies that include Accenture, SunGard Availability Services and Merkle. Mr. Galyon will lead all aspects of FPX's consulting implementation services and operations dedicated to the success of FPX's customers. His experience in building service delivery organizations will enable and support FPX's strong commercial growth.
"Customers of Configure-Price-Quote applications, and more broadly Sales Effectiveness solutions, are sophisticated buyers who look beyond vendor products and seek leading practices in change strategy, business process optimization and structured methods to drive new business," said Dave Batt, CEO of FPX. "Heath's unique experience and expertise will expand and scale these competencies throughout our services practice."
"It's an exciting time to join FPX," said Mr. Galyon. "We're a company celebrating 30 years of providing CPQ and sales enablement solutions with a strategic plan to parlay this expertise into revenue growth that surpasses others competing in this market."
Mr. Galyon will report directly to Dave Batt and will work out of FPX's Minneapolis' office.
About FPX
FPX is the pioneering innovator of cloud-based Configure-Price-Quote solutions, engineering solutions that automate time-consuming steps in the sales process, increasing productivity, average deal size, and overall profitability. FPX is headquartered in Dallas with offices in the greater Minneapolis area, San Francisco, Hong Kong, London and Paris.
Configure-Price-Quote is a registered trademark of FPX, LLC.