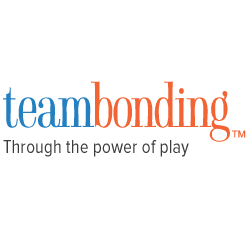 Boston, MA (PRWEB) May 31, 2013
The Business Journal's Social Madness competition requires great organization and attention to social media efforts, which are the scoring criteria of the challenge. While an increase in social media engagement and SEO results are a goal for TeamBonding throughout this competition, their primary intent is to support the Special Olympics, Massachusetts.
TeamBonding has historically held an event in which $50,000 in proceeds were donated to the Special Olympics of Massachusetts. The event was called Corporate Outrageous Olympics. Each company that participated donated $10,000, competing in the Outrageous Olympics where they through several Olympic-like events on the lawns of the Harvard Athletic Field.
"My father was involved when the MA Special Olympics first started as a member of the Jaycees. I still have a photo of him working with the kids and it is one of the happiest that I had ever seen him. To be able to do something to help a cause that he believed in means so much," says David Goldstein, Founder of TeamBonding. "Our Corporate Games helped them raise over $60,000 and introduced a new program to our clients. A true win-win."
In hopes to continue their support of the Special Olympics, TeamBonding has organized a social media plan to compete on behalf of the organization. The local portion of the competition begins on Monday June 3rd and will last until Tuesday July 9th.
For more information on TeamBonding, please call 1.888.398.8326 or e-mail hello(at)teambonding(dot)com. Details can also be found on the company's website:
http://www.summeroutings.com/outrageous-olympics/ma-special-olympics/
About TeamBonding
Over twenty years ago, TeamBonding started with a simple question: how can we facilitate true, authentic bonds between members of corporate teams? Who hasn't been to a corporate event or participated in "team building" activities where we're meant to be a team but everything seems forced and awkward? TeamBonding takes a different approach, incorporating the power of play to form bonds that are authentic and profound. When bonds run deep, teams are more collaborative and more caring of each other, which makes them more effective and productive. For more information on the organization, please visit http://www.teambonding.com.