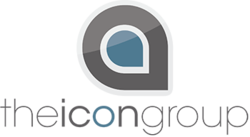 The contribution that The Icon Group has made on the home sellers' behalf will benefit Liberty Humane's animal welfare efforts tremendously
Jersey City, NJ (PRWEB) May 31, 2013
One of RE/MAX's top-performing teams, The Icon Group is teaming up with Liberty Humane Society (LHS), Hudson County's only non-profit animal shelter, to donate its proceeds in a seller's market. Through this partnership, The Icon Group will donate $250 to the animal shelter for every home the team sells in Downtown Jersey City and Hoboken.
Liberty Humane takes in over 2,500 stray, abandoned, and surrendered dogs and cats every year and works tirelessly to give every pet a second chance at finding a lifelong, loving home. For twelve years, the Icon Group has been ensuring that stray animals have a place to stay, that cruelty and neglect don't go unnoticed, and that people who can't keep their pets have a place to turn to.
"The contribution that The Icon Group has made on the home sellers' behalf will benefit Liberty Humane's animal welfare efforts tremendously," said Jason Ma, principal at The Icon Group. "The extensive care that we provide to each and every animal requires a budget that goes far beyond city and state mandates."
LHS, said Ma, "welcomes the starving dogs living on the streets, the kittens who are orphaned and sick, and older animals whose owners can no longer care for them. We are happy to be able to help such a fine organization. Our thought is, when people find a home, we are able to help an orphan animal find a home as well."
Roughly half of Liberty Humane's budget is derived from generous donations such as this allocation from The Icon Group. A single $250 gift will go a long way for the animals at LHS by covering spay/neuter surgery, the cost of one month of care for a shelter animal, antibiotic treatment for seventeen cats, or vaccinations and supplies for one low-cost Wellness Clinic for residents.
"Please accept this sincere thank you from all of the LHS animals; home selling truly makes a difference in their lives," explained LHS in an open letter to Icon's clients.
About Icon Group: The Icon Group is a team of Elite REALTORS® within the RE/MAX Intl Brokerage serving Hoboken, Downtown Jersey City and the surrounding real estate market. For more information please contact them at http://iconagents.com/
Rip Media Group, headquarted in Los Angeles, CA, was founded in 2008. They produced Icon Agents video and digital marketing campaigns for organizations looking to increase online market share. http://www.ripmediagroup.com