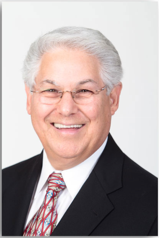 Though most patients with macular degeneration have been told nothing more can be done, there are a variety of low vision devices, including the new E-scoop, that can help.
Corona, CA (PRWEB) May 31, 2013
New lens technology helps correct a basic problem experienced by those with macular degeneration. Recently developed new lenses from Holland now enable doctors to help patients with one of the chief complaints associated with macular degeneration—cloudy vision.
Richard Shuldiner, Low Vision Optometrist, Clinical Director at http://www.lowvisioncare.com, and founder of the International Academy of Low Vision Specialists (IALVS), offers new hope and better vision. "Macular degeneration not only causes central blind spots but reduces clarity," says Dr. Shuldiner. " There are a variety of low vision devices, including the new E-scoop, that can help patients suffering with macular degeneration.
Glasses that use the new technology bridge the gap between standard eyeglasses and spectacle head-borne telescopes. Whether your difficulty is night driving, bright light, sunlight or simply seeing clearly into the distance, the E-Scoop lens placed over a standard eyeglass prescription can help. By combining six different optical properties into a two-lens system, vision can often be enhanced. "We start with the patient's prescription and then add prism to move the image to a healthy seeing part of the macula," said Dr. Shuldiner.
The lens has five distinct features that make vision clearer and sharper, with reduced glare:

The prism moves the image away from the damaged macular area.
The low vision prescription ensures that patients' needs are met.
The yellow tint improves contrast.
• The thickness of the lens, combined with the special "base" curve, makes objects appear slightly larger.

The anti-reflection coating allows more light through the lens.
E-Scoop lenses provide some magnification by using a combination of special lens curvature and thickness. The lenses also incorporate a custom yellow filter and anti-reflective coatings.
About Macular Degeneration
Macular Degeneration is a progressive disease that leads to damage of cells in the retina in the back of the eye. Specifically, it affects the central vision in the area called the macula. When the macula is damaged, vision is blurred or distorted. When this happens individuals have difficulty seeing well enough to do activities that require fine detail vision like reading, driving, recognizing faces and watching television.
About E-Scoop Glasses
E-Scoops were developed by Frans Oosterhof, a Dutch optometrist, who won the Herman Wijffels Award for optics in Holland. For more information on E-Scoop or Designs for Vision please visit: http://designsforvision.com/LVhtml/LV-E-Scoop.htm