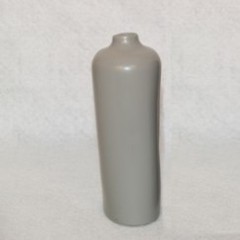 Atlanta, GA (PRWEB) May 31, 2013
Annoyed neighbors will become grateful neighbors when the noisy unintended consequences of clanging flagpole hardware due to high flying flags are easily silenced with simple, inexpensive snap covers for flagpoles from The Flag Company, Inc. These simple covers easily silence the noise that is inherent from flag snaps and halyards that beat against a flagpole as a flag flies in a breeze.
Available in two sizes and colors, The Flag Company, Inc.'s snap covers come in grey or brown vinyl and in 3-1/2" or 4-1/4" lengths. In addition to snap covers for external halyard flagpoles, there is also a wide selection of products covering a variety of snap needs for all types of external halyard flagpoles ranging from solid brass swivel snaps to nylon ones. The Flag Company, Inc. even provides a detailed photograph illustration for easy snap and snap cover installation.
Neighbors can appreciate the beauty of a high flying flag minus annoying clanging that results from banging flagpole hardware with such simple, yet effective solutions as these snap covers.
About The Flag Company, Inc.
As the largest online flagpole supplier, The Flag Company, Inc. offers a complete range of flags and flag-related products in addition to its line of flagpoles and signature Flagpole Beacon. Custom screen-printing and digital printing are available for special events, corporate logos, etc. Stock merchandise includes U.S., state, international, and military flags, and all types of accessories such as bunting, memorial cases, pennants, and more. The Flag Company, Inc. is the nation's largest producer of message flags, offering over 300 different messages used by realtors, restaurants, car dealerships, and any other kind of company imaginable. Toothpick flags—both stock and custom-made to order— are also available. The complete product line can be viewed at http://www.flagco.com. "Feel Good Light-Ups," a decorative light lens for fluorescent light fixtures, are now so popular there is a dedicated website at http://www.feelgoodlightups.com. Flagpoles and Flagpole Beacons are featured at http://www.flagpolewarehouse.com. Toothpickflag.com has a wide selection of toothpick flags for any occasion, party or corporate event, with a custom department for that one-of-a-kind special design.