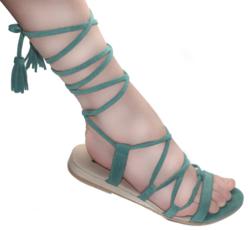 fashion as in tune with our environment as our spirit
New York City, NY (PRWEB) May 31, 2013
NYC based emerging designers will be exhibiting their latest Spring/Summer collections at the Public House located on 140 East 41st Street from 1:30 to 6:30 pm. "A Day of Design" will feature a diverse selection of swimwear, shoes, women's and men's apparel, and jewelry. New Yorkers will have the opportunity to meet and support their local emerging designers. This year's participants include, Project Runway's Layana Aguilar, jewlery line Polite Society Jewlery, organic women's apparel brand Auralis, eco-luxe vegan shoes by Bhava, and many more.
BHAVA is a women's eco-luxe vegan shoe brand designed by NY based Francisca Pineda. This collection sets a new standard in footwear design by sourcing the highest quality hand-woven, organic, recycled and cruelty free components.  The Bhava aesthetic represents timeless elegance with a dose of ingénue charm.  A harmonious footwear experience,  as in tune with our environment as our spirit. The BHAVA design and development team works closely with artisans to create products that appeal to their highly discerning customers in New York,  and throughout Asia and Europe.  
Auralis Herrero-Lugo set out on her eco-venture in 2009. After 5 years of working in New York's fast and competitive fashion industry and seeing first hand the environmental consequences of the industry. She started the label creating clothes under one simple premise; "At Auralís the clothes are practical, sophisticated and fashion forward with a sustainable relationship to the planet as a priority." With the beginning of her eco-venture she also birthed the Urban Tropical aesthetic; an amalgamation of New York City's chic steel opulence with Caribbean flavor and childhood memories of breezy summer nights in the tropics. Auralís has been sketching dresses since she was 5. Sewing and making clothes has been her nature. Coming from a long line of talented seamstress it was only natural that Auralís pursued her dreams and formally studied fashion and textile design at Moore College of Art and Design in Philadelphia, the only all women art school in the United States. In September 2010 Auralís showcased her Spring 2011 Collection in New York Fashion Week with The Greenshows . Since then she's been pouring all her creativity into the line's collections. Making sure a sustainable relationship to the planet remains a priority. In January 2012 she showed her collections Summer 2012 and Autumn 2012 in Europe for the first time during Amsterdam's MINT Mode Fabriek . Thus opening the eco-venture doors to the European market.
Julie Joa Swim swimwear is for moderately busty women who want more support but don't want to be limited in the types of colors and styles available to them. Julie was first inspired to create the line after spending a summer studying abroad in Barcelona. She fell in love with the textiles and noticed the vast array of bright prints and bold look of Spanish and other European fabrics. She created a line using this European influence with the fit and structure of a swimsuit designed for the American Woman. All suits are manufactured in the U.S. with fabrics from Spain and France. The idea is to create a structured well crafted swimsuit, in styles, prints and colors that will excite the most adventurous and vibrant woman.
To learn more about all the participants visit: A DAY OF DESIGN blog post via the Ethical Fashion Academy