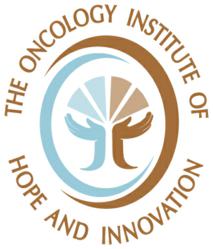 Downey, CA (PRWEB) May 30, 2013
In order to provide better coverage in the San Gabriel Valley area, The Oncology Institute of Hope and Innovation will start seeing patients in their new Covina location in mid-June.
Located on 530 W. Badillo Street, Suite D, Covina, CA 91723, the new office will cover Inter-community Hospital of Covina, Queen of the Valley West Covina, Monterey Park Hospital, and surrounding hospitals.
About The Oncology Institute:
The Oncology Institute of Hope and Innovation is committed to providing superior, compassionate and state-of-the-art medical care. Offering programs to help patients and families cope with the challenges that are brought on by cancer and strive to optimize their quality of life, comprehensive and realistic treatment goals are tailored to every person's unique needs and decided upon in partnership with the patients and their families. Dedicated to excel in cancer prevention, diagnosis and education through our exceptional team of physicians, nurse practitioners, nurses, medical assistants and office staff, The Oncology Institute of Hope and Innovation has 10 Southern California locations in the cities of Anaheim, Covina, Downey, Glendale, Long Beach, Lynwood, Montebello, Torrance, Santa Ana, and Whittier. For more information please visit http://www.theoncologyinstitute.com.