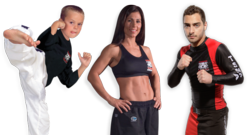 Edison, NJ (PRWEB) May 31, 2013
Challenge of Champions is the largest mixed martial arts competition which has divisions for kickboxing and grappling in the world. This past Challenge of Champions event boasted competitors of all ages, backgrounds and belt ranks participating in 300 divisions of head-to-head, dual-discipline martial arts competition. The event took place in front of a sold-out crowd of over 4000 spectators.
Challenge of Champions was introduced over a decade ago in 1996 and has grown to become the largest tournament of its kind in the United States. The next Challenge of Champions is scheduled for June 2nd 2013 at the Raritan Center in Edison, NJ.
The areas of competition included Submission Grappling and Free Fighting, for both juniors (ages 15 and under) and adults (of all ages).
Submission Grappling is one of the largest and fastest growing disciplines in martial arts. This competition's grappling event showcased competitors in various divisions. Submission grappling is similar to traditional wrestling in its clinch and ground fighting techniques, with the key difference of aiming for a "tap out" submission, using various choke holds and joint locks. Due to the fact that most real life fight situations end up on the ground, this is a very practical and effective form of self-defense.
Also featured was the Free Fighting competition competing in various divisions. This fast paced sparring competition features participants in full protective gear using strategic combinations of punches, kicks and blocks to cleanly land blows on their opponent and outscore them.
Contact Information:
Alon Feder - Director of Marketing
Tiger Schulmann's Mixed Martial Arts
485 Boulevard | Elmwood Park, NJ 07407