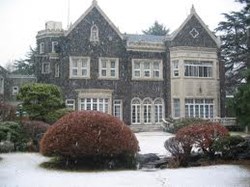 approximately 1.3 million Japanese tourists visited Thailand in 2012
(PRWEB) May 31, 2013
Organised by the Royal Thai Embassy in Tokyo, the Thai Tourism Festival acknowledges and strengthens the long-standing economic, cultural and political relations between Japan and Thailand. Indeed, in 2012, the two countries celebrated the 125th anniversary of their strong diplomatic relations.
Thousands of Japanese people participated in this year's festival, which gave a strong indication of Japan's high regard for all things Thai. The festival consisted of 191 booths and shops, which promoted Thai products and services, together with live performances of Thai classical dance and folk music. Visitors were encouraged to learn some simple classical dance movements, as well as learning how to make garlands, Krathongs and other handicrafts.
The Tourism Authority of Thailand's (TAT) pavilion was particularly attractive. Designed in a Thai architectural style, the pavilion was adorned with beautiful floral decorations and some images of popular tourist attractions. TAT's mascot "Sukjai" or Happy Chan brought a touch of humour to proceedings by attending to meet guests and to pose for photographs. Naturally, Happy Chan's presence was very popular with children, who provided some very valuable publicity by immediately posting Happy Chan's pictures onto various social media websites.
TAT was joined at the festival by several Thai government agencies, who were led by the Thai ambassador to Japan, H.E. Mr. Thanatip Upatising. A number of private sector organisations also participated under the banner of "Team Thailand". Mr. Sansern Ngaorungsi, TAT's deputy governor, thanked all those who took part and contributed to the event being such a success.
Thailand has been a popular holiday destination for the Japanese people for some time. Indeed, in 2012, approximately 1.3 million Japanese tourists visited Thailand. In 2013, TAT is expecting 1.42 million Japanese visitors, which should generate an estimated 55,690 million Baht in tourism revenue.
Although tourism revenue is of tremendous benefit to the Thai economy, the people of Thailand need no cash incentive for extending a warm welcome to their overseas visitors. Often referred to as "the land of smiles", the country has so much to offer tourists due to its natural beauty, excellent food, and historical riches. There is also a fantastic selection of holiday accommodation to choose from. For instance, Krabi Riviera Co Ltd provides an outstanding range of villas that are ideal for couples, families or groups of friends wishing to share a holiday in the beautiful southern province of Krabi. All villas offer 5 star comfort, including private swimming pools, a personal concierge service, and some first-rate complimentary services such as airport transfers and a taxi service within the Ao Nang area.
With so much on offer to attract and delight its overseas tourists, TAT's efforts in promoting this beautiful kingdom deserve every success.