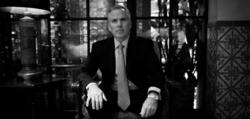 "This verdict represents an issue in the State of Texas. Employers need to ensure that all employees, even third party employees, have safe working environments so they don't get injured on the job," Thomas J. Henry
Corpus Christi, Texas (PRWEB) May 31, 2013
Thomas J. Henry Injury Attorneys has made yet another multi-million dollar recovery on behalf of an injured client. On Thursday, May 30, 2013, a Corpus Christi jury returned a verdict in the amount of $25,000,000 to Thomas J. Henry Injury Attorneys client, Leo Davila. The case (Cause No. 10-60874-1) was tried in Nueces County Court at Law No.1 before Judge Robert Vargas.
The case involved a work-related injury caused by an unsafe work environment. Mr. Davila sustained serious injuries, including a traumatic brain injury, requiring surgical intervention.
The jury heard issues regarding third party liability for creating an unsafe work environment resulting in injury. Davila's attorney, Thomas J. Henry, presented the damages portion to the jury- detailing Mr. Davila's extensive brain injuries and life care plan.
When asked about the verdict, Thomas J. Henry stated, "This verdict represents an issue in the State of Texas. Employers need to ensure that all employees, even third party employees, have safe working environments so they don't get injured on the job."