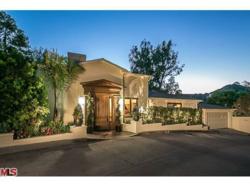 Seth Phillips, COO of SRE Investing added, the number of foreclosed homes glutting California's real estate market has also had a major impact on this recovery
Beverly Hills, California (PRWEB) May 31, 2013
SRE Investing, one of the most prominent names in Southern California real estate, has today indicated that the state and national real estate markets are seeing the highest levels of confidence since the recession, with considerable growth throughout California and across the US.
According to SRE Investing CEO Jay Belson, "The real estate market in California soared by 3.5% during April of 2013, adding up to an increase of 22.7% over the same period in 2012." April 2013 marked the 14th straight month of growth for California's real estate market. However, the uptrend isn't confined to "The Golden State" – it's a growing force across the nation.
A recent survey by Fannie Mae (April 2012 National Housing Survey) indicates over 51% of Americans now have confidence that the real estate industry is turning around, and that prices of homes will rise once more. In contrast, during the same period in 2012, only 32% of Americans expected to see an increase in home prices.
Another sign of recovery is the increase in homeowners putting their houses on the market. A surprising 30% of those surveyed indicated they would be putting their homes on the market, in order to take advantage of both the higher prices and the shortage of inventory in some areas.
The resurgent housing market in California (as well as the recovering national market) is also having a positive effect on home builders. The National Association of Home Builders stated that the association's index of housing market confidence had risen to 44 points just since April of 2013. Seth Phillips, COO of SRE Investing added, the number of foreclosed homes glutting California's real estate market has also had a major impact on this recovery, with just foreclosures making up just 13.5% of April's housing sales, down from over 30% during the same period in 2012.
To find out more about SRE Investing visit http://www.SREinvesting.com.
About SRE Investing: Headquartered in Beverly Hills, SRE Investing specializes in Los Angeles real estate investing. Clients are able to participate as owners, lenders or partners in investments.