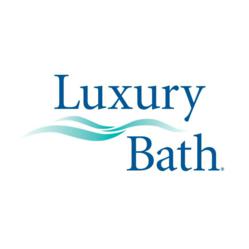 "Installing a shower will often open up a bathroom, making it look bright and clean."
Glendale Heights, Illinois (PRWEB) May 31, 2013
Showers are becoming the new norm in hotel guest bathrooms as large hotel chains across Asia are getting rid of bathtubs and installing a shower, according to the ET Bureau's findings published in the Economic Times on May 29, 2013. Holiday Inn, Marriott, Best Western and Radisson are now using showers, lowering water usage and optimizing bathroom space.
Showers save more water. According to a recent study by Consumers Energy Center, by installing a shower the average bather is saving anywhere from 20 to 30 gallons of water over taking a bath. An Economic Times study shows that hotels like InterContinental plan to reduce their water footprint by at least 11 percent in the upcoming years by installing a shower in guest bathrooms.
Showers save space. While hotels are looking to save money on their water bills, they're also installing a shower to open up their bathrooms and saving as much space as possible. Showers on average plan to save hotel chains 16 square feet per bathroom. By installing a shower, this larger floor plan will open up more space for bathroom users.
Staying on trend with these Asian hotels by continuing to offer space saving bathroom solutions, bathroom remodeling companies like Chicago-based Luxury Bath are adding more showers to their line of bathroom remodeling products. Offering unique space saving bathroom ideas like Neo-Angle showers, these showers are able to fit into the corner of the bathroom.
"Showers make bathers feel like they have more space," said Davis Glassberg, President of Luxury Bath. "Installing a shower will often open up a bathroom, making it look bright and clean."
Besides the economical and aesthetic aspect of installing a shower instead of a bathtub, studies have shown that more people are taking showers than baths, and hotels have noticed.
InterContinental Hotels Group, which manages Holiday Inn and Holiday Inn Express, found that 85 percent of the guests prefer showers instead of taking a bath in their rooms.
"Many people today don't have time for long baths, preferring showers in the morning," said Glassberg. "Showers are quicker and easier, especially for the traveler."
About Luxury Bath
Luxury Bath (http://www.luxurybath.com) has been providing one-day bathroom remodeling updates and ideas since 1991. Supplying over 900 different bathroom remodeling companies across North America, Luxury Bath offers customers new bathroom ideas and provides high quality affordable bath remodeling products.
###