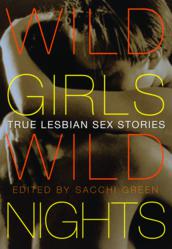 (PRWEB) May 31, 2013
Cleis is proud to present a smorgasbord of queer, lesbian, and gay collections from the best and brightest authors in the business. The diversity of the titles reflects the vastly varied tastes, preferences, and lifestyles of the LGBT community.
Wild Girls Wild Nights, edited by Sacchi Green, tells true stories of intimate lesbian encounters. Wild women with dirty minds, untamed tongues, and even the occasional cuff or clamp fill these pages, and each tale is 100% true.
The Hardest Thing, penned by prolific novelist James Lear, is a romantic mystery that follows the adventures of Dan Stagg, an ex-marine who fell foul of "don't ask, don't tell." Stagg is a classic bad-boy, and The Hardest Thing traces a unique love story laced with action, sweat, and conspiracy. Though its protagonist is gay, that certainly isn't the only defining element of the novel; as Foreword Magazine says, "at its core, a [it's] fine private detective mystery novel."
Cleis also recently released Beach Bums, Steam Bath, and Show Off's, all of which are collections of steamy gay encounters. Each has a different fun theme, and all are perfect for hot summer Pride reading.
Cleis Press publishes provocative, intelligent books across genres. Whether literary fiction, human rights, mystery, romance, erotica, LGBTQ studies, pulp fiction, or memoir, you know that if it's outside the ordinary, it's Cleis Press.