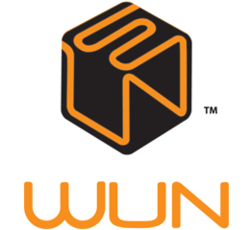 Houston, TX (PRWEB) May 31, 2013
WUN Systems LLC, a workspace technology provider with headquarters in Los Angeles, CA, New York, NY, Miami, FL, Houston, TX, San Jose, CA and Toronto, Canada announces its partnership with Amazon.
WUN's Amazon partnership means an increase in uptime and more workspace flexibility. Amazon's EC2 will also create yet another layer of redundancy for WUN's Cloud Services (Voice, Call-Pop, Data Back-up, Microsoft Exchange, etc).
Amazon EC2's web service interface will allow workspace operators to obtain and configure capacity with minimal friction. It gives business center operators complete control of their resources and lets workspace operators run on Amazon's proven computing environment.
Victor Vasev from WUN Systems explains, "Amazon EC2 reduces the time required to obtain and boot new server instances to minutes, allowing workspaces to quickly scale capacity,, as workspace computing requirements change." Amazon EC2 perfectly aligns with WUN's On Demand™ Model.
Amazon's redundancy is optional to WUN clients. WUN has made its new expansion with Amazon optional, giving clients the ability to choose to stay solely in the WUN cloud.
Additionally, Amazon's cloud will allow WUN to perform various new functions and extend world-wide coverage by utilizing Amazon's cloud in Latin America, Asia, Australia, and Eastern Europe.
ABOUT WUN
WUN Systems provides workspaces with data, telephone systems, VoIP, Wi-Fi, internet, security and cloud products designed specifically for executive suites in over 80 cities across North America. WUN Systems' voice and cloud-based technology products enable workspace providers to deliver enterprise-grade products and services to executive suite clients. For more information, please call—WUN at 877-986-2801.