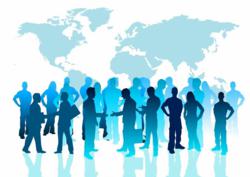 Our line of hosting, design and recovery solutions are not only affordable, but 100% guaranteed
Dallas, TX (PRWEB) May 30, 2013
ITX Design, a web hosting solutions provider and custom WordPress design firm, announced late last week the official launch of application performance monitoring. These solutions being offered by ITX Design in 2013 assist in driving the availability and performance requirements for crucial business applications. With ITX Design, customers now have a legitimate, proactive approach to managing various applications.
This innovative new service compliments ITX Design's current monitoring solution suite which also includes port monitoring and server performance diagnostics. These cutting edge applications offer a comprehensive view of business networks and allow clients the capacity to customize system alerts so action can be taken before issues impact operations. With ITX Design, clients can immediately utilize the historical data and extensive libraries of metrics to make data-driven decisions and manage their infrastructure.
"As small businesses continue to struggle with the challenge of reducing overhead, monitoring networks, servers, and application performance remain a critical, yet potentially costly challenge. Making sure data systems are operating at peak performance is vital to the continuity and maintaining full access to data is an essential component towards making informed, strategic decisions," explained Doug Davis, CEO of ITX Design. "Our line of hosting, design and recovery solutions are not only affordable, but 100% guaranteed."
Beginning earlier this year with ITX Design, customers can now deploy monitoring services either with the assistance of the sales team, or through the ITX Design's talented support network.
ITX Design, is a web hosting and domain registration provider founded in 2001 by a group of software engineers. They provide dedicated servers, shared web hosting, and domain registration for small businesses including server hosting, website design services as well as a full menu of reseller packages for larger businesses. ITX Design products and services are supported by 24×7 live expert technical support through toll-free telephone, email, and online chat.
For more information, visit: http://www.itxdesign.com