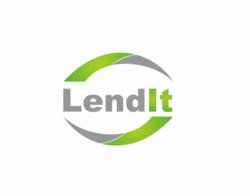 Join us on June 20th and see how P2P & Online Lending are revolutionizing the credit markets and transforming the global banking industry
New York, NY (PRWEB) May 31, 2013
LendIt, the world's first conference dedicated exclusively to the p2p and online lending industry, today announced that Lending Club CEO, Renaud Laplanche, will be delivering the morning keynote at LendIt 2013.
"Given the strong demand for change in the consumer credit landscape as well as the rapid growth of this asset class, a conference devoted exclusively to online lending is long overdue," said Lending Club CEO Renaud Laplanche. "Lending Club is thrilled to be participating in this milestone event."
LendIt 2013 will take place at Convene Innovation Center in New York City on Thursday, June 20th and will feature a powerful lineup of keynote presentations, interactive panel discussions, educational workshops as well as an exhibit hall comprised of leading and emerging online lending companies. Lending Club has signed on as one of the Diamond Sponsors for this event. A complete list of presenters and exhibitors can be found at http://www.lendit.co.
"Since launching in 2007, over 138,000 loans totaling more than $1.8 billion have already been funded via Lending Club, the nation's largest platform for investing in personal loans," said Peter Renton, Founder of Lend Academy and Co-producer of LendIt. "I am very excited to hear Renaud's keynote presentation that will highlight how p2p is reshaping and will ultimately replace the U.S. banking industry."
About Lending Club
Lending Club utilizes technology and innovation to reduce the cost of traditional banking and offer borrowers better rates and investors better returns. Lending Club has issued over $1.8 billion in personal loans, more than doubling annual loan volume each year since commencing operations in 2007. The Company has been prominently recognized as a leader for its growth and innovation, including being named one of Forbes' America's Most Promising Companies in 2012 and 2013, a 2012 World Economic Forum Technology Pioneer, and one of The World's 10 Most Innovative Companies in Finance by Fast Company. Lending Club is based in San Francisco, California. More information is available at: http://www.lendingclub.com. Currently only residents of the following states may invest in Lending Club notes: CA, CO, CT, DE, FL, GA, HI, ID, IL, KY (accredited investors), LA, MN, MO, MS, MT, NH, NV, NY, RI, SC, SD, UT, VA, WA, WI, WV, or WY. Additional information about Lending Club is available in the prospectus for Lending Club's notes, which can be obtained on Lending Club's website at https://www.lendingclub.com/info/prospectus.action. All loans made by WebBank, a Utah-chartered Industrial Bank, Member FDIC.
About LendIt
LendIt is the preeminent conference dedicated exclusively to the burgeoning p2p and online lending industry. Its inaugural event, LendIt 2013, will showcase online lending platforms from across the globe, the ecosystem of Big Data companies that are serving the sector, as well as the Wall Street firms that are providing innovative financing structures and investment capital to this rising asset class. Attendees, including fund managers, asset allocators, family offices, venture capitalists and individual investors, will gain an unprecedented advantage by learning about the investment opportunities in online lending directly from its industry leaders. LendIt is hosted by Lend Academy, the leading educational resource for P2P and online lending, and NowStreet Media, known for its acclaimed financial events that introduce neoteric asset classes to the investment community. For additional information please visit http://www.lendit.co.