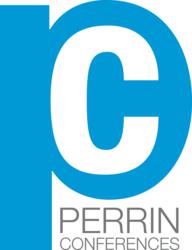 "...the best conference I have ever attended."
Cris A. Williams, Ph.D.
Environ International Corporation
Berwyn, PA (PRWEB) May 31, 2013
This one-day Complex Litigation conference in Chicago at the Omni Chicago Hotel on June 18, 2013 provides the unique opportunity to hear in-house counsel from some of the nation's biggest corporations offer their perspective on complex litigation claims. The elite faculty includes:

Silvio J. DeCarli, Associate General Counsel & Chief Litigation Counsel, E.I. du Pont de Nemours & Company
L. Michelle Gessner, Vice President, Division General Counsel- Employment & Litigation, Darden, Inc., Orlando, FL
Cynthia P. Abbott, Senior Litigation Counsel, Motorola Mobility
Michael L. Martinez, Senior Vice President and Associate General Counsel – Dispute Resolution, Marriott International, Inc.
Dennis P. Lynch, Vice President and Chief Litigation Counsel, Law Department, Tyco International
Perrin Conferences' National Complex Litigation Conference: A Symposium on Current & Emerging Issues will be co-chaired by Christopher A. Seeger, Esq., Seeger Weiss LLP and Kaspar J. Stoffelmayr, Esq., Vice President and Associate General Counsel, Bayer Corporation. For more information and to register, visit http://www.perrinconferences.com.
The event also includes the nation's top litigation attorneys discussing a variety of current topics including a national update on the current status of class actions; an examination of the proposed amendments to the federal rules of civil procedure; using non-experts in complex cases; life in the post-Daubert world; effective mass tort resolution strategies, and coordinating complex litigation between state and federal courts as well as e-discovery.
Perrin Conferences is widely known for their Asbestos litigation conferences held annually, involving both the plaintiff and defense sides with over 450 people in attendance at their national events. For more information on gaining insights that cannot be found elsewhere, please visit http://www.PerrinConferences.com or contact Lynnsey Perrin Hee at 610-804-6165 or lperrin (at) perrinconferences (dot) com.