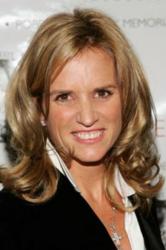 "It is a privilege to recognize our distinguished honorees for making significant and long-lasting changes to the lives of women, children and families around the world," said Jackie Jenkins-Scott, President of Wheelock College.
Boston, MA (PRWEB) May 31, 2013
On Thursday, June 20, 2013, Wheelock College will host a special awards celebration, International Partners in Leadership Award for the Advancement of Early Childhood Education, at the John F. Kennedy Presidential Library and Museum, Boston, starting at 6:00 p.m.
The celebration takes place during Wheelock College's inaugural international conference, Global Challenges and Opportunities Facing Children, Youth and Families, June 19-22, at the Boston campus.
The conference, in celebration of Wheelock's 125th anniversary, offers an opportunity for global policy-makers, education, health and human rights practitioners, philanthropists and students, to hear from renowned thought leaders in the fields of education, health and human rights as it relates to families and children around the globe. Cherie Blair, wife of former British Prime Minister Tony Blair, will deliver the opening address.
The Wheelock College International Partners in Leadership Award for the Advancement of Early Childhood Education will present three award recipients with Innovation in Leadership, Human Rights Leadership and International Partners in Leadership awards for impacts on behalf of children and families around the world and include:

Karen Keating Ansara, Co-Founder of the New England International Donors and the Haiti Fund
Wheelock College Innovation in Leadership Award for philanthropic vision and activism
worldwide
The Global Fund for Women, accepted by Musimbi Kanyoro, President and CEO
Wheelock College Human Rights Leadership Award for advancing girls' and women's rights
worldwide
The Government of Singapore, accepted by Yu-Foo Yee Shoon, Former Minister of State,
Singapore. Wheelock College International Partners in Leadership Award for the advancement
of early childhood education
Kerry Kennedy, President of the Robert F. Kennedy Center for Justice and Human Rights, will deliver the evening's keynote address. Maya Azucena, a critically acclaimed Grammy-certificate winning singer-songwriter, will perform along with members of PALS, a Brookline/Boston-based children's choir led by Artistic Director Andy Icochea Icochea.
"We are thrilled to acknowledge these distinguished honorees for their achievements," said Jackie Jenkins-Scott, President of Wheelock College. "Their leadership exemplifies the spirit of this international conference, as well as the College, for their dedication to global philanthropy, human rights, and early childhood education. All of the honorees, as well as our keynote speaker, have made positive and long lasting impressions on the lives of children and families."
Karen Keating Ansara has become one of the leading philanthropists and activists in New England on behalf of the Haitian people. Following the 2010 earthquake in Haiti, Ansara and her husband, Jim, created the Haiti Fund through the Boston Foundation, created to provide relief and reconstruction support to communities in Haiti and Haitian-Americans in Greater Boston. Ansara frequents Haiti to assist in rebuilding efforts and started an informative blog chronicling her interests in Haitian issues and support of the Haitian community in Boston.
The Global Fund for Women advances the rights of women and girls worldwide by increasing the resources for and investing in women-led organizations and women's collective leadership for change. Founded in Palo Alto, CA, they envision a just, equitable and sustainable world in which women and girls have resources, voice, choice and opportunities to realize their human rights.
In 1988, the Singapore Ministry of Community Development was granted the child care development grant under the United Nations Development Programme (UNDP), beginning Wheelock's collaboration in Singapore. Collaboration with the National Trades Union Congress (NTUC) and their training arm, RTRC Asia (now SEED Institute), to offer a master's early childhood degree program in 1992, and a tripartite collaboration with Wheelock, Ngee Ann Polytechnic and SEED Institute (2007) followed, culminating in Wheelock signing a 10-year contract with the Singapore Institute of Technology (SIT) in 2011. This commitment to the investment in strengthening the quality of its early education programs, in partnership with Wheelock College, has resulted in over 3,000 Singaporean Wheelock graduates working in the early childhood sector, as of June 2013.
Keynote speaker Kerry Kennedy started working in the field of human rights in 1981 when she investigated abuses committed by U.S. immigration officials against refugees from El Salvador. Since then, her life has been devoted to the pursuit of justice and to the promotion and protection of human rights. Kennedy founded the Robert F. Kennedy Center for Justice and Human Rights in 1988. She is a New York Times best selling author and founder of Speak Truth to Power, a global education initiative.
Wheelock College International Partners in Leadership Award for the Advancement of Early Childhood Education will also honor notable Wheelock College alumni who have demonstrated achievement in education, health, or human rights to include:
Alicia Carroll '96 - Curriculum Developer, Boston Public Schools, former Fulbright Scholar
Kenya and Tanzania and Co-founder of the Mission Hill School
Jackie Carnevali '70 - Director and President of the Board, Navionic's Education Foundation,
India
Julia Challinor '75 - International Consultant for Pediatric Oncology Nursing and Medical
Anthropologist
Toby Milner '70 - Co-founder of the Lillydale Literacy Project, South Africa
Francis Ng Kok Liang '04 - Founder of Carpe Diem and The Childcare Alliance, Singapore
Marianne O'Grady '94 - Teacher Trainer, Kabul, Afghanistan
For more information or to register for this event, visit http://www.wheelock.edu/conference.
For participation in ongoing discussion, go to http://www.wheelockglobalcauses.org or #globalcauses.
The Visionary sponsor for the international conference is Sovereign I Santander Universities; Champions are Sodexo and the World Innovation Summit for Education (WISE). Other sponsors for the evening are the Boston Foundation and Physicians Interactive/Health eVillages.
Individual Tickets are $250 or $75 for Conference attendees.
Information on sponsorship and purchasing multiple tickets and tables can be found at http://www.Wheelock.edu/awardsponsorship or contact Anne Turner at aturner(at)wheelock(dot)edu, (617) 879-1113.