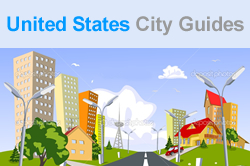 Baton Rouge consumers enjoy unparalleled opportunities to have their needs served by a thriving local tourism and hospitality industry.
Baton Rouge, LA (PRWEB) May 31, 2013
With the addition of numerous business listings that include services as well as venues, the highly utilized Baton Rouge city giude website greatly expanded its repository of publicly available information. The firm is pleased to announce that it now provides access to 39,5194 listings that represent a broad spectrum of local industries. In addition to tourism, Baton Rouge restaurants and hospitality firms, the site hosts updated contact information for legal and real estate services and in fact every business and industry.
LouisianaBatonRouge.com parent company, Financial Firebird Corporation, made these changes in an attempt to improve the selection and quality of real-world services available to Internet consumers. This attempt to clarify a market traditionally fraught with poorly organized business listings should prove popular with Baton Rouge natives who want to expand their options as well as travelers passing through the region.
By collaborating with other subsidiaries to offer special seasonal items such as LSU football tickets, the firm's directors hope to help companies as well. They believe they can aid small business owners who wish to capitalize on larger markets typically seen around during music festivals and at major sporting events. The inclusion of an increased number of listings gives businesses access to the digital customers they can't pin down with conventional advertising, and it simultaneously increases consumer purchasing options.
The decision to add listings like lawyers and real estate services reflects the need to facilitate crossover business. Consumers who use the guide for travel may find themselves enticed to move to the area because of the good results they experienced in New Orleans LA. They can now return to the same digital venue to find real estate agents or legal property counsel, and such habits will give these businesses the advantage of familiarity.
The firm highlighted their website design as a key component that facilitates consumer access. The site now incorporates highly visible featured listings that allow consumers to jump right to a specific business from the main page. Firebird staff say that they designed these features in order to reduce some of the mental stress that consumers typically experience while planning trips.
Consumers can begin the booking process or access thousands of independent traveler reviews of specific Baton Rouge hotels without leaving the main site. The firm wants these conveniences to serve as vital economic boosters that promote healthy spending by making it easier to plan successful trips in advance.
About Lousiana Baton Rouge
Lousiana Baton Rouge and similar Internet travel guide venues operated by the Financial Firebird Travel Corporation make up a well-established, informative network optimized to serve consumers interested in U.S. tourism.