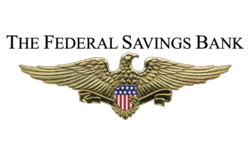 U.S. foreclosure inventory in April was 24 percent below where it was last year.
Chicago, IL (PRWEB) May 31, 2013
No one wants to think about foreclosure. Running into debt and losing your home is a scary prospect, but the U.S. Department of Veterans Affairs can help. It offers financial assistance to veterans in need through VA home loans, relocation loans and VA loan refinances. Interested in learning more? Contact the F ederal Savings Bank today.
Fortunately, a recent report from property research firm CoreLogic shows the U.S. foreclosure inventory in April was 24 percent below where it was last year. The number of houses in some stage of foreclosure fell from 1.5 million to 1.1 million from April 2012 to 2013. This was a 2 percent decline from March.
The amount of completed foreclosures also decreased in April. According to CoreLogic, year-over-year rates fell 16 percent from 62,000 to 52,000 foreclosures. This is still more than double the completed foreclosure rate from 2000 to 2006, before the housing crash. However, it signifies major improvements in the housing market.
Such progress likely stems from current home mortgage rates and better refinancing programs. Mortgages have been more affordable than every lately, and the government is also putting more effort toward helping homeowners refinance.
As reported by US News, the mortgage delinquency rate sunk below 6.5 percent in April, which is the lowest it's been since July 2008. This demonstrates that Americans are having less trouble acquiring the funds for their mortgages, oftentimes because the loans were refinanced.
The good news is that real estate experts anticipate the positive trend will continue.
"Fewer distressed properties combined with improving home prices and a pickup in home purchases are significant signals that the ongoing recovery in the housing and mortgage markets continues to gather steam," said Anand Nallathambi, president and CEO of CoreLogic.