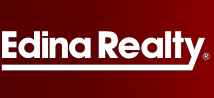 It's a fast and easy way to boost buyer confidence
Jordan, MN (PRWEB) May 31, 2013
In a competitive real estate market buyers need every advantage they can get, and Edina Realty's Kris Lindahl, an experienced Jordan real estate agent, provides the necessary resources to give buyers the upper hand. Lindahl announced the release of the Minnesota Buyer Search website which he created so that buyers can customize their homes search and stay up-to-date on new listings.
The website allows buyers to fill out a detailed form regarding what they're looking for in a home and receive a real-time email that includes a customized search criteria and a hyperlink to all homes matching that criteria. "For buyers looking for a quick way to strengthen their homes search this is the place to go," Lindahl said, and continued, "It's a fast and easy way to boost buyer confidence."
Buyers can also find updated market information and links to other resources. All information submitted to the website will remain private. One of the biggest advantages to using the website is avoiding the obstacles that many buyers run into during the search process. "Many buyers call on homes that turn out to already be sold," Lindahl said, and continued, "This site will dramatically reduce the chances of that happening."
Lindahl's coveted approach to real estate that combines market knowledge, technological expertise, and an unrivaled dedication to client service has made him one of the most sought out agents in the state. "Buyers agree that the agent makes all the difference," Lindahl said, and continued, "I'm the agent that finds success for every client."
Call Kris now for more information at (763) 280-8498 and visit the Minnesota Buyer Search website now to get started.