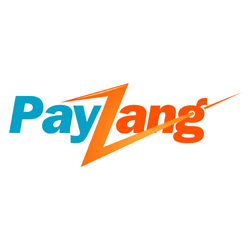 PayZang's property management solutions are ideal for companies looking to automate monthly rent or HOA collections using ACH and card processing.
Salt Lake City (PRWEB) May 31, 2013
Today, PayZang announced a new breed of payment products for property management, home owners associations for HOA payments and rental agencies that will help address all payment needs in this industry segment. The major highlights of this offering are merchant accounts that enable property management companies and HOA's accept credit card and ACH payments through a unified portal. In addition, all this comes with zero setup and zero monthly fees, a first true pay-as-you-go merchant account to be launched in this space. Some of the key products offered by PayZang as part of this launch are:
Online Payment Page: Property management companies, HOA's and rental agencies can create a state-of-the-art online payment page with a click of a button and start accepting payments from their tenants. This online payment page allows both, card and ACH payments to be accepted via one interface. In addition, the online payment pages can be connected without any tedious code and further customized to match the look and feel of the company's or HOA's website. For the first time, access to an Online Payment Page allows companies and HOA's without any technical resource to have the same access to payment products that much bigger organizations have.
The Most Complete Pay As You Go Merchant Accounts: PayZang is one of the first payment processor to provide a true pay-as-you-go payment solution. Property management companies and HOA's can setup payment accounts with Zero Setups, Zero Monthly Fees on a month-to-month contract. This allows companies to watch their bottom line while adding the best-of-the-breed payment acceptance facility seamlessly.
Accept Payment Anywhere With Mobile Payments Application: This payment product is intended for property managers and HOA's to collect fees on the spot, whether it is charging for extra cleaning or an additional fixture. PayZang's mobile payment application on the iOS based platform is compatible with iPhone 3, iPhone 4, iPhone 4S, iPhone 5, iPad and iPod with Android OS support available this spring.
Recurring Payments: One huge need that is not addressed currently by most payment solutions is the need to accept recurring payments like rent, utilities, pet fees, etc. PayZang enables property managers and HOA's to collect monthly fees with the same ease as collecting one-time payments. Using the same Virtual Terminal interface, administrators can configure recurring payments for any fee or rent that needs to be collected.
Payroll And Paying For Services: PayZang realizes that property managers and HOA's have to maintain payroll. PayZang's ACH credit initiation facility allows them to do payroll or pay for services like property maintenance, lawn care, pet care, utility maintenance, etc. It's simple and accessible in the same way payment acceptance is.
Centralized Reporting: PayZang offers user-friendly reports, easy-to-read account summaries, in-depth transaction data, and monthly profit-losses.
Comprehensive API: For companies developing software for property management and HOA's, PayZang's API provides comprehensive support to automate payments and establish a customized and integrated system. This creates an ideal solution for software companies looking to accept payments within their mobile application or their website, or to provide the ability for their customers in the property management space to accept or initiate payments.
About PayZang:
PayZang provides superior, cutting-edge payment processing solutions for business owners, online merchants, and even brick-and-mortar operations regardless of the size of their business. Developed to supply reliable and user-friendly on-demand merchant services, PayZang offers solutions such as a customizable pay-as-you-go model that works with its intuitive suite of merchant tools for handling payment processing needs across a wide range of industries. For more information about PayZang's merchant services and products, visit http://www.payzang.com or contact an authorized consultant through the website's online contact form.