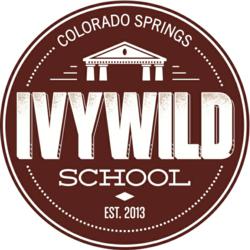 This race makes running at altitude fair.
Colorado Springs, Colo. (PRWEB) May 31, 2013
Bristol Brewing Company and Victory Racing Company will host the first-ever one-mile foot race in Colorado Springs, Colo. dubbed The Bristol Mile. The professionally timed downhill run will start at Cheyenne Mountain High School and finish at the Ivywild School project followed by a community fun event. All of the proceeds from the race registration and community fun event food and beverage sales will benefit the Cheyenne Mountain Heritage Center.
The Bristol Mile features a USA Track & Field-certified course and will use radio-frequency identification (RFID) technology called ChronoTrack – the leader in chip timing – to keep time of proud participants during this competitive mile.
"There is nothing like the Bristol Mile in Colorado Springs," said race co-organizer Karen Scott. "It's the only one-mile foot race in town created for professional runners looking to break records, and for amateur runners looking to celebrate community."
Race Schedule:
11 a.m. Packet pick-up begins at Cheyenne Mountain Heritage Center
5 p.m. Cheyenne Boulevard closed
5:30 p.m. The Bristol Mile begins: Fun Run/Walkers; 11 and under mixed gender
5:45 p.m. 12-20 years old female
6 p.m. 12-20 years old male
6:15 p.m. 21 and over female
6:30 p.m. 21 and under male
6:45 p.m. Elite female
7 p.m. Elite male
7:15 p.m. Live music begins by Mango fan Django
7:45 p.m. Awards ceremony
"This race makes running at altitude fair," added Stan Lambros, race co-organizer. "With a gentle descent of 114 feet, the wide mile course down Cheyenne Boulevard is an equalizer. This is the place where professional runners and state champions will look to break course records."
The community-fun event and awards ceremony will take place at the Ivywild School Project, and will include live entertainment by Mango fan Django.
Early-bird registration is taking place thru May 31, and is just $15 per person; from June 1 to June 22, registration will cost $20 per person. The late fee thereafter is $25. Plus, all registrants 21 years of age or older will receive a complimentary pint from Bristol Brewing Company. Parking will be available in the Cheyenne Mountain Junior High parking lot, at the Cheyenne Mountain Heritage Center, the Cheyenne Mountain High School, and along Cheyenne Road.
For more information, please visit http://www.victoryracingcompany.com or Bristol Brewing Co.'s Facebook page.
About Bristol Brewing Co.
In 1994, Bristol Brewing Company settled comfortably in the lap of Pikes Peak and began hand-brewing flavorful, one-of-a-kind ales for the people of Colorado. From its award-winning Laughing Lab Scottish Ale to its seasonal beers and Community Ales, Bristol Brewing Company's world class beers are available on draught and in bottles in select locations throughout the state. For more information, please visit http://www.bristolbrewing.com.
About Cheyenne Mountain Heritage Center:
The Cheyenne Mountain Heritage Center (CMHC) was established in 1990 with the mission "to gather and share the unique inheritance and traditions of the Cheyenne Mountain region." In 2005 we moved into our permanent residence at 1118 West Cheyenne Road, which is the old administrative building of Cheyenne Mountain School District 12. In 2005, the building was slated to be torn down when it was rescued and renovated by the CHMC board with help of Jim Johnson and GE Johnson Construction Company.