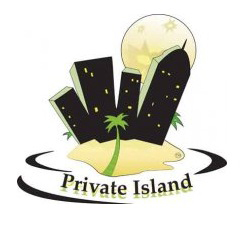 New York City, NY (PRWEB) May 31, 2013
Party planning may seem like a chore, but it can also be a fun activity that involves the entire family. Planning a fun themed party with your kids can help you to teach them some valuable real life skills. The process provides quality family time while giving kids and adults alike something they can look forward to.
If you have never planned a party, you will want to make sure your efforts are organized and that you cover all of your bases. Private Island Entertainment LLC, a party supply company based out of New York City, breaks down the process into easy to follow steps which include budgeting, brainstorming, and all of the fine details and that you will need to include in the process. Their blog will feature an array of party themes and party planning ideas all summer long. Visit http://blog.privateislandparty.com/party-planning-checklist/ to follow their step by step guide to planning the perfect party or event.
Creating a fun theme will be one of the most important parts in the process. One of the first steps is to sit down with your kids and brainstorm different ideas. Depending upon the time of year, you might want to plan the theme for your event around a special holiday or upcoming milestone (birthdays, graduation, anniversary) but by no means do you have to have an occasion to celebrate. You can plan a party just for the sake of having fun!
The first steps include planning a theme, securing a location (even your own home), and finding the perfect date. Once these pieces are in place, then you can develop the guest list, budget, and start thinking of what you will do to make your party a success. By developing a list of things you need to do and delegating individual tasks to each of your kids, you will empower them to become a part of the party planning process. You will be amazed at the ideas they will come up with and what they can accomplish when you let them participate in the planning. Remember to listen to their ideas and help them figure out creative ways to implement them.
Party planning is a step by step process which teaches skills such as planning, budgeting, organizing, writing (invitations etc), time management and more. The lessons learned by planning a party with your kids can teach them how to think through a plan from start to finish and they will have fun doing it. You and your children can sit down at your computer and visit party supply websites such as http://www.privateislandparty.com and get the majority of the shopping for your special event done online. Remember to allow plenty of time for shipping so that the supplies you need will arrive in plenty of time.
For additional expert advice about party planning, visit http://www.privateislandparty.com.