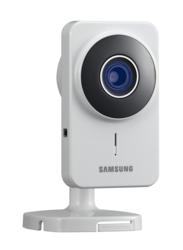 I don't worry as much about our puppy, Max, once I started watching him from work. Penny Carless
Ottawa, Canada (PRWEB) May 31, 2013
Pet owners can now achieve greater peace of mind by using affordable, easy-to-use home video surveillance to remotely monitor their dogs or cats from any internet-connected device. Pet Watch Video, just released by iWatchLife, enables pet owners to stay connected from almost anywhere, and to be notified automatically when predefined important events occur.
Well over one-third of U.S. households include pets, according to the American Veterinary Medical Association. For many pet owners, the time they must leave pets home alone is a source of worry, stress and guilt. By using home video surveillance, these owners can be connected to their darlings at any time. And they will receive an automatic notification whenever the sounds and images captured fall within the predetermined definition of an important event, such as your dog or cat sitting on your favorite couch.
Pet owners using the system report they are able to find behaviors to correct and particularly like being notified when certain predefined activities are detected. If your pet is sick or injured, you can monitor them throughout the working day.
"My family and I have really taken to the system and I know they would feel at a loss if they were disconnected for some reason. I like knowing what my dog is up to throughout the day" said iWatchLife President and CEO Charles Black. "It certainly helps us maintain that emotional connection to our pets, and alerts us if there's a problem."
"We're getting a tremendous amount of interest from pet owners," added Tom Leger, vice president of business development. "For both practical and emotional reasons, pet people love this easy-to-use system."
Because it is user-friendly home video security combined with advanced innovation, the system has the ability to record, store and retrieve specific clips, to monitor spaces continuously and to send alerts for definable events, while minimizing false alerts. Using cloud-based artificial intelligence and advanced video analytics, iWatchLife takes the functionality of wireless security cameras to a new level through its ability to identify events and record clips of interest. You can monitor your cat's activity in the litter or watch your dog chase a jack rabbit in the backyard.
iWatchLife lets users oversee any or all aspects of their home and property. The system utilizes an IP camera and can be used in the home, at a vacation property or anywhere remote monitoring is desired. It can help keep tabs on children, pets, property, elderly parents, a driveway, street, garage or yard.
About iWatchLife:
iWatchLife is a leader in smart and affordable cloud-based video monitoring that enables consumers to monitor, share and See What Matters™ most. Using iWatchLife consumers can remotely monitor their home, family or small business from any smartphone, tablet, PC or smart TV. With its advanced analytics and patent-pending smart event detection technology, iWatchLife reduces false alerts and expensive internet fees by using bandwidth four times more efficiently than competing solutions. This unique and easy-to-use video monitoring solution enables consumers to create their own Family Broadcast Network for privately sharing content with friends and family.